National team keen to retain title at Tong Il Moo Do championships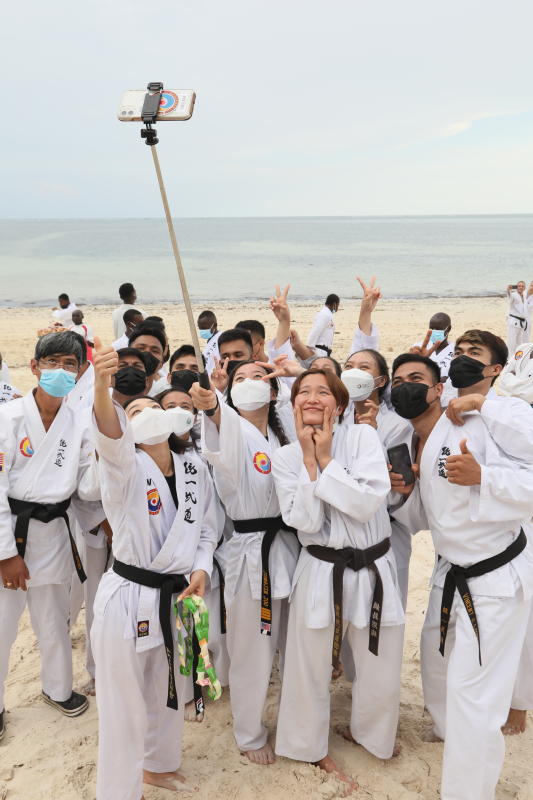 Five Kenyan players who won gold medals in last year's Mombasa Open International Tong Il Moo Do championships are ready to defend the titles at this year's tournament that starts in Mombasa today.
The Kenyan team will, however, miss the services of experienced female athlete Jackline Muli, who won gold in the individual form category after she was ruled out of action with a nagging knee injury.
"I was looking forward to defend my title and win more medals for the country, but it is beyond me now. The team doctor has advised me to be out of action until I fully recover," said the blue belt holder.
Despite Jackline's absence, Lorna Abiero and Salma Ali will lead the Kenyan women in medal haunt while June Juma, Edwin Musangu and Peter Njuguna will do duty in the men's category.
Juma, a black belt holder, won two gold medals in the individual form and sparring categories and is looking forward to repeat the 2020 impressive performance at this year's event, which will be held at the Aga Khan Academy, Mombasa.
"I won the two gold medals in 2019 and 2020 and I will be going for a hat-trick this weekend," said Juma.
Abiero won three gold medals in the special form, team form and individual sparring.
"I was excited after winning three gold medals last year. The victories were satisfying for so many reasons, including the fact that I defeated some of the best players in the world," said Abiero after her training sessions at the team hotel.
Upcoming Mombasa-based Salma Ali, who won gold in the individual sparring category, said consistency, determination and focus has made her who she is today.
"I learn from my mistakes and play to improve on my weak areas. This is what I am determined to do in this year's tournament," said Salma, who also represented Kenya in the 2019 World Championships in Chungju, South Korea.
The Kenyan girls should expect stiff opposition from Hye Ri Cho and Megumi Nabeshima of South Korea.
Also stiff challenge is expected from Princess Min Mi Ilustrisimo of Philippines, who won two gold medals in the sparring and individual forms divisions.
Musangu and Njuguna, who won gold medals in the individual sparring categories, are also excited to defend their titles.
"I am in Mombasa for serious business. To defend my crown and win more medals. I played against many good players last year and went ahead to win and I expect to repeat the excellent performance this weekend," said Njuguna.
Musangu said he has been training well and was looking forward to triumph over his opponents in his category. "I am set for the task ahead," he said.