Team ready for the world in Mombasa Open action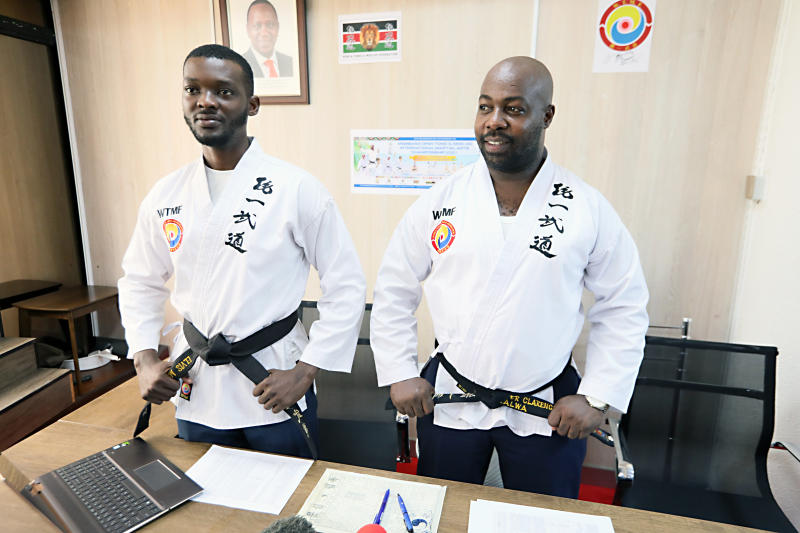 National Tong Il Moo Do team moves to residential camp today in readiness for Mombasa Open International championships, which will be held over the weekend, at Aga Khan Academy, Mombasa.
Team coach Ibrahim Mchumba said all arrangements have been set for the team's camp where they will train for three days before they start their tittle defence on Saturday.
"We anticipate fierce competition this time round. World champions Philippines have assembled their best players for the championship," said the coach.
The Philippines team led by Venus Agustin, who is the Vice President of the World Tong Il Moo Do Federation, arrived in Mombasa on Sunday ready for the two-day championships. Turkey, Thailand, Democratic Republic of Congo and United States of America have also arrived ahead of the event. More teams are expected to arrive before Friday, according to the Kenya Tong Il Moo Do Federation President Clarence Mwakio.
"We are set to defend the title for the ninth consecutive year. We have the top cream in the 50-member squad," said team captain Elvis Malibe.
Philippines will field a strong team of 18 players while Thailand and Turkey have travelled with more players than last year.
Kenya will field the largest number of players in the tournament after selecting 36 men and 14 women during the national trials held in Nairobi and Mombasa a fortnight ago.
Agustin hinted that the world body was in negotiations with the International Olympic Committee to have Tong Il Moo Do included in the 2024 Olympic Games in Paris, France.
"I applaud Kenyan government for being at the forefront of supporting Tong Il Moo Do. I challenge other governments to follow suit and support the sport globally," said Agustin.
"This event will also promote tourism in Mombasa."
According to the program, the championships starts tomorrow with clinics and training, which will be conducted by the founder of Tong-IL Moo-Do, great grand master Joon Ho Seuk and World Tong Il Moo Do Federation President grandmaster Takamistu Hoshiko.
The participants will be trained on martial arts skills, learn character education and participate in martial arts styles that include demonstration, sparring, special techniques and form competition.
Some of the foreign countries expected before Friday are Paraguay, Ethiopia, Nigeria, Brazil, Cyprus, Ivory Coast, South Korea, Cambodia, Japan, Congo Brazzaville and Iran.
Others are, Zambia, Malaysia, Burkina Faso, Central Africa Republic, Nepal, Angola and Germany