Amiran win Moi Cup Championships crown at Manyatta Club
UNIQUE SPORTS By Ben Ahenda | December 12th 2021 | 2 min read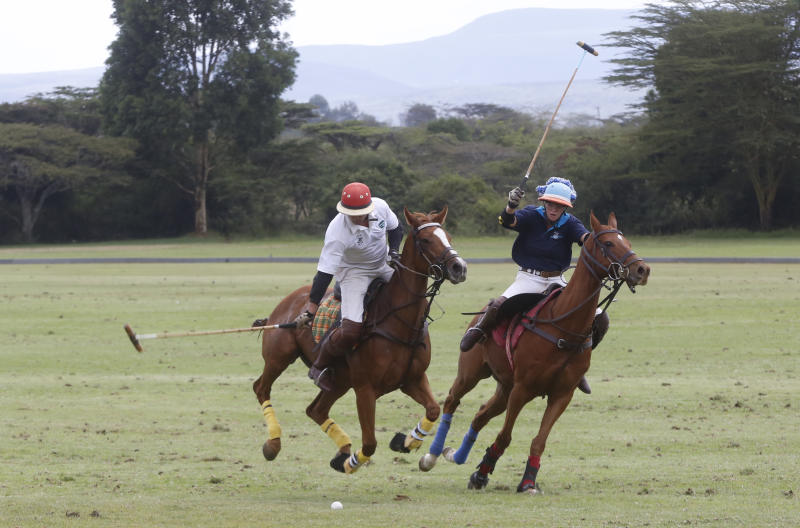 Jadini Nzomo scored thrice as Jules Camm and Cheza Millar managed a goal apiece to secure a 5-2.5 victory over Wine Box to win Moi Cup Polo Championships at Manyatta Polo Club in Gilgilon Sunday.
The three banked on Hiromi Nzomo, who emerged the most valuable player, as Amiran collected six points from three matches to chalk up victory in the round robin matches.
Although Hiromi did not score, she was instrumental in the four chukkas that saw Jadini, Camm and Cheza score to enable their team remain unbeaten in the contest.
Millar siblings in William and Georgina scored for Wine Box in the third and fourth chukkas. Safaricom team of handicap 2.5 Raphael Nzomo, Harry Stichbury (1), Fred Kambo (0.0) and Izzy Stichbury (0.5) emerged runners up with four points from three matches. Safaricom lost to Amiran 5-3 in their second match on Saturday.
Yesterday, Safaricom beat Sanlam team of Harry Griffiths (1.5), Megan Griffiths (1.0), Amani Nzomo (0.5) and Phyllipa Gulden (0.5) 3-2.5 to earn two points that slid them to runners up spot ahead of Wine Box (two points) and Sanlam, who came third and winless Sanlam.
In the Junior Open Championships, the Dion Wines team of Lochie Sitchbury, Magda Jurkowiecko, Emily Stonewigg and Miranda Romjin won the handicap -3.0 tournament.
Dion Wines scooped 10 points after winning five matches but only lost their opening match against Hesketh, which they lost by a solitary goal.
Hesketh finished runners up with six points ahead of Rutini Wines who collected two points.
In their final matches yesterday, Dion Wines walloped Hesketh 11-8 before Rutini beat Hesketh 9-6 and lost 4-3 against Dion Wines.