Sharpshooter Ibrahim Ndung'u is the last man standing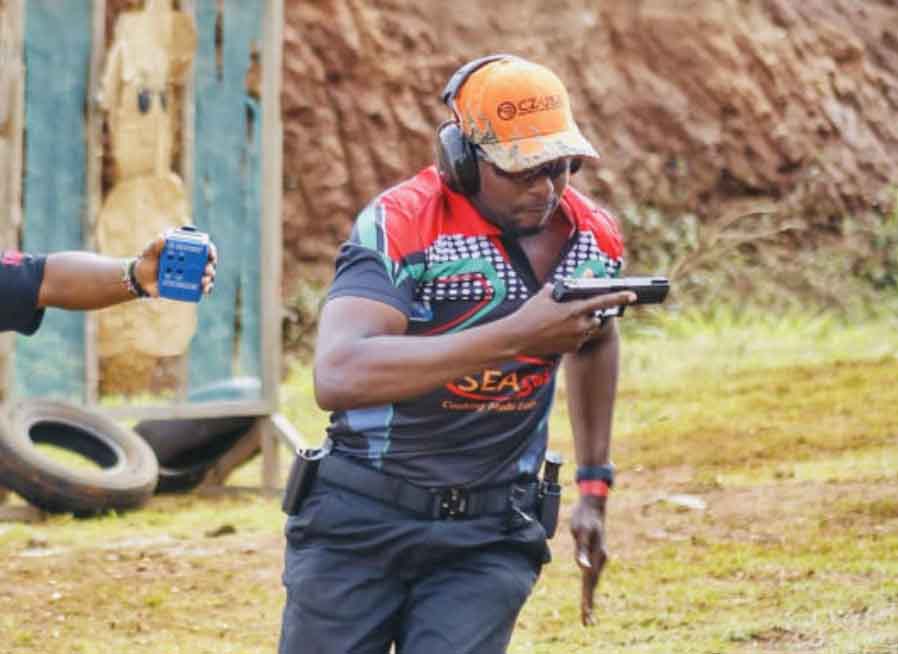 Master Ibrahim Ndung'u was crowned the 2021 overall winner of the International Practical Shooting Confederation (IPSC) league that ended at the Bamburi Rifle Club, in Mombasa, over the weekend.
The league started in January with several tournaments before it concluded on Sunday, which also marked as the end of shooting calendar for this year.
The championship attracted 52 participants from Kenya Defence Forces, Directorate of Criminal Investigations, National Police and licensed firearm holders.
Ndung'u, who started competitive shooting in 2019, was the assistant match director during the IDPA African Championships that Kenya hosted in Kirigiti Shooting Range in September and prides himself as the first black African bestowed with the Compact Carry Pistol (CCP) Master rank in Africa.
Ndung'u won the Production Division with 1,208.39 points, beating Mohammed Aden to the second position with 876.32 points. Memba Muriuki was third with 866.73 points.
In the Standard Division, Robert Nyamongo won with 1,009.07 points followed by Wilson Kabugi with 876.66 points. Mohammed Ahmed was third with 816.20 points.
In the Open Division Super Senior category, Sunny Syan won with 894.71 points.
Suleiman Adam scooped the top award in the Pistol Caliber Carbine.