Polo: Gilgil Club to host Jamhuri, Christmas events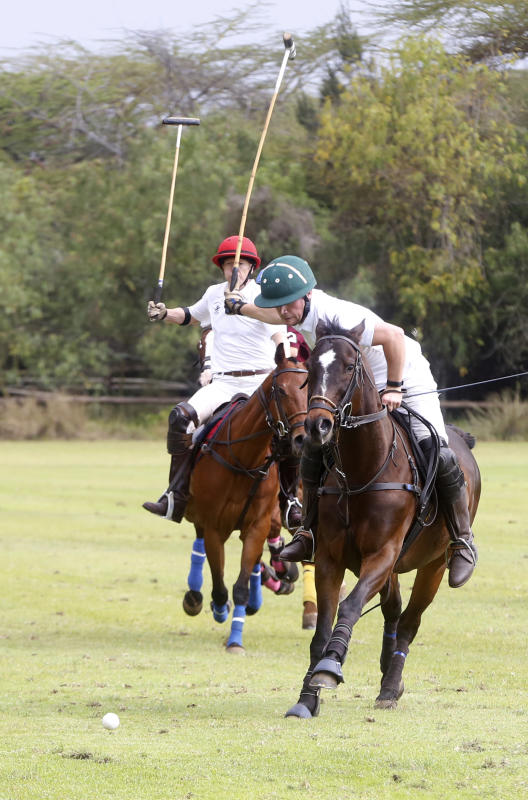 Jamhuri and Christmas Championships are the two final competitions left in this year's 2021 Kenya Polo Association season.
They will all be hosted at Manyatta Polo Club in Gilgil, next month.
Jamhuri Cup Championships will be held on December 10-12 ahead of the Christmas Championships from December 27-19.
The two tournaments are some of the most competitive events that attract top players from East and Central Africa.
Kenya Polo Association Secretary General Silke Hamspon said they are ready for the two events that come after the Moi Cup Championships hosted at the same venue.
Handicap 2.5 Wine Box team of captain and handicap 2.5 Raphael Nzomo, Hiromi Nzomo (0), Rowena Stichbury (0) and Jamie Excel (-0.5) emerged winners of the Moi Cup championships.
"We are ready to host the two final tournaments before we close the season. It has not been any easy for us given the Covid-19," Hampson told Standard Sports.
Locally, participants will be drawn from Manyatta, Northern Kenya Polo and Nairobi Polo Clubs.
Hampson said next season will begin in January with four successive tournaments slated for Nairobi Polo Club.
Meanwhile, the 2022 Kenya Polo Association will begin with Davis Cup from January 8-9 at Nairobi Polo Club.
Thereafter, Maria Bencivenga Championships will be held at the same venue from January 15-16, 2022, Resolute Salute Cup from January 22-23 and Chairman's Cup from January 29-30.