Polo: Nzomo inspires Wine Box to superb win over Amiran in Moi Cup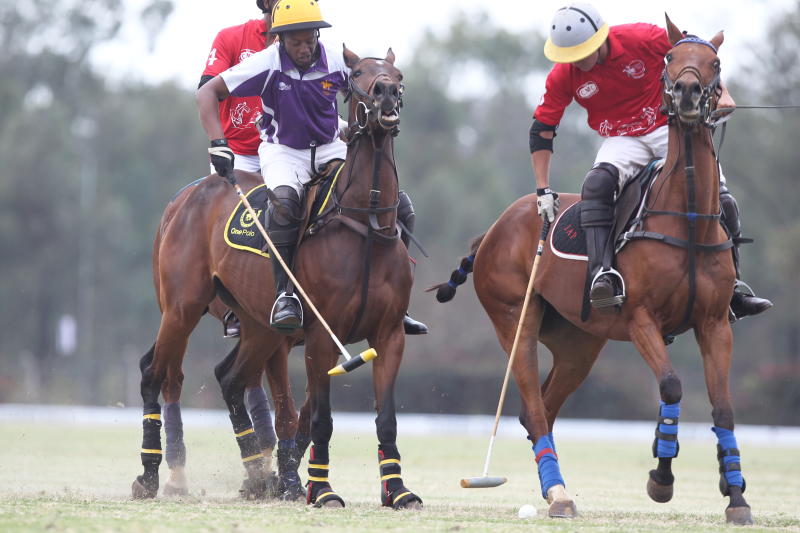 Raphael Nzomo was in a class of his own as he led handicap 2.5 Wine Box to roll over Amiran 4-3 in the Moi Cup Championships at Manyatta Polo Club in Gilgil, yesterday.
Raphael scored all the four goals, three in the first chukka and the other in the final chukka thanks to the work rate and assistance of his teammates Hiromi Nzomo, Rowena Srichbury and Jamie Excel.
"It was a good match and we played as a team and what do you expect when teamwork works in your favour? Definitely, a win was good for us," Raphael told Standard Sports.
Despite being on a losing side, Tiva Gross had an impressive game.
Gross who was their man of the match scored a hattrick in the first, second and fourth chukkas for a team that included international Cheza Millar (0.5), Kaila Millar (0) and Emily Stonewigg (-1).
In the second match, Safaricom picked a 3.5-3 victory over Sanlam.
After a barren draw in the first chukka, Sanlam shot first into the lead through Pete Griffiths before their opponents took charge of the match in the second chukka.
After starting the match at advantage of half fraction of a goal from their low handicap, handicap 1 Nick Millar and Phylippa Gulden ensured Safaricom make a formidable comeback in the second chukka through two quick goals by the two players.
They (Safaricom) first shot into the lead through a 60yard undefended penalty, which was slotted in by Gulden before Millar hit the second goal to take a comfortable 2.5-1 lead in the first chukka.
Handicap 2.5 Kimoi Moi reduced the deficit in the second chukka for Sanlam whose superb defending denied Safaricom a chance to extend the lead in the third chukka.
Ed Burbridge combined with Fred Kambo and Millar to score the third goal.