Sanlam, Jurassic to clash in Wine Box Cup final at Manyatta Club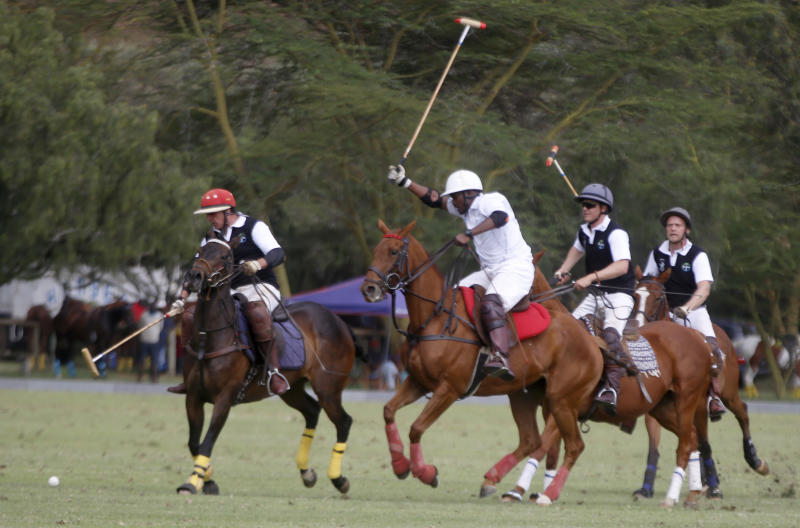 Six goals by Hansi Bruins and Raphael Nzomo were not enough for Samurai to go past Jurassic Park who won the match 8.5-6 to cruise through to the finals of the 8-Goal Wine Box Polo Championships at Manyatta Polo Club, Gilgil yesterday.
It was a tale of missed chances by both teams with a number of fouls penalised to the two sides.
In the match, Bruins scored four and Nzomo a double but their efforts were overwhelmed by less handicap Jurassic Park whose presence of Kenyan-based South African star Selby Williamson made it easier for them (Jurassic Park) to win the match.
Other members of Jurassic Park were the Gross siblings of Tarquinn and Aisha and Emily Stonewigg.
Williamson scored six goals in the 8.5-6 victory with Gross siblings bagging a double.
"Kenyan polo had steadily grown with lots of experienced players like Nzomo (Raphael), Casimir Gross and Craig Millar. We also have upcoming youngsters who are steadily being groomed to replace the old guards," Williamson told Standard Sports.
He said the country has talented players and could be regarded as a second continental powerhouse after South Africa with countries like Nigeria, Ghana, Zimbabwe and Zambia also improving.
For a second time, Nzomo (Raphael) played his heart out in their semifinal match but luck never knocked their door yesterday against Jurassic Park.
"Though we lost, it was a close but a good and entertaining game. We gave our best but it was not our day," said Nzomo who is an international umpire.
Jurassic Park take on Sanlam team of Kimoi Moi, Craig Millar, Gordy and Georgina Millar in the final this morning.
"I'm happy we are through to the final. We are ready to meet the winner between Samurai and Jurassic Park," Kimo said.