Polo: Sanlam eyeing top prize in Wine Box Championships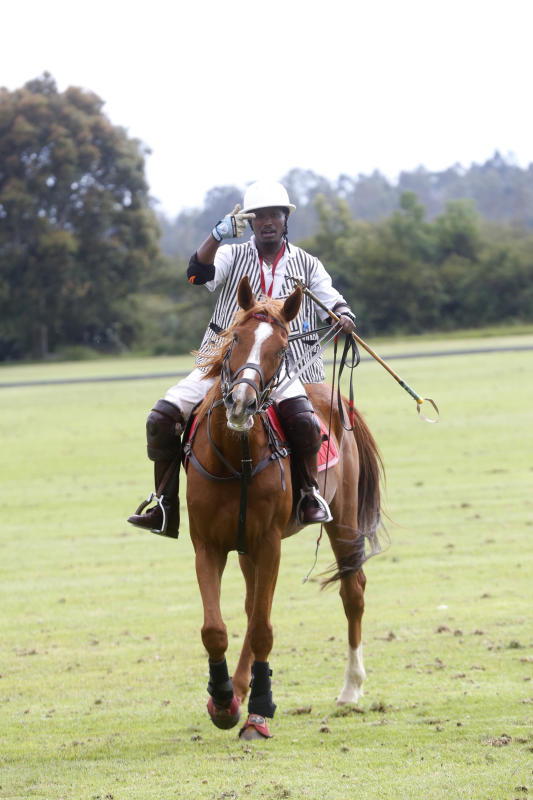 Sanlam and Samurai advanced to the second round of the 8-Goal-Wine Box Polo Championships after winning their respective knockout matches at Manyatta Polo Club, Gilgil yesterday.
Sanlam team of Kimoi Moi (2.5), Craig Millar (3.5), Gordy Millar (2) and Georgina Millar defeated Sanlam 4-3 as Samurai narrowly secured a 6-5.5 win over Past It for the two teams to progress to the next round set for this morning.
Georgina (Millar) emerged the man of the match with a score of two goals in the second and fourth chukkas and made assists to the three goals scored by Kinoi (one) and Craig (Millar) two goals.
"Although we won, it was a tough match as our opponents were equally good but kudos to Georgina for a good show in the entire four chukkas," Kimoi told Standard Sports.
On their part, Samurai defeated Past It 6-5.5 to emerge as the second best winner and romp into the second round of the tournament.
Handicap 2.5 Raphael Nzomo was instrumental in the victory setting up handicap 3.5 Hansi Bruins to score the first two goals spread in the first and second chukkas before he (Bruins) put through the ball three times in the third chukka before wrapping it up in the final chukka with a classic winner.
Upcoming Fred Kambo made some good defensive play for Samurai by frustrating the efforts of their opponents.
"We are happy to have squeezed the victory as we move into the next level. We are taking a match after the other upto the finals," said Nzomo.
Peter Griffiths, Richard Stonewigg and Henry Limb scored for Past It.