Kenyans' fortunes, misfortunes and culture shock at the IDPA US championships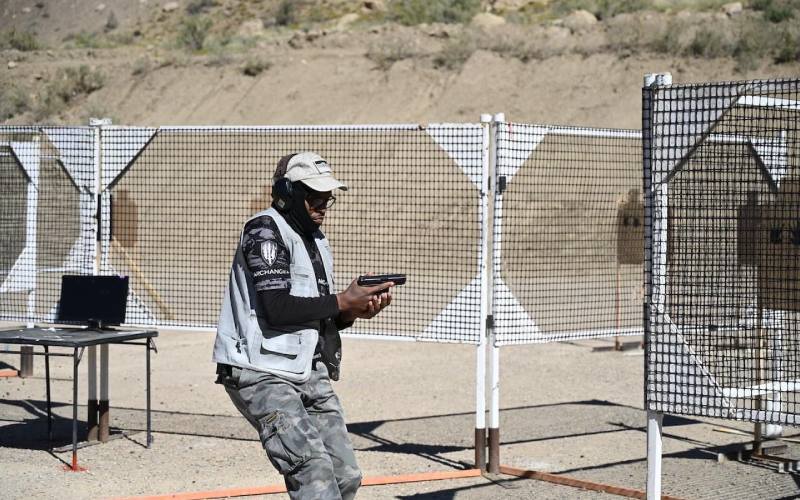 While some beamed with excitement to the podium at the just concluded International Defensive Pistol Association (IDPA) US Nationals, it was a mixed fortune for others whose wishes to get podium finishes were thwarted at the last minute.
Of the 6 Kenyans who were set to represent Team Kenya at the annual global championships at Cameo Shooting and Education Complex in Colorado USA, only four managed to compete in the tournament.
Erick Wachira ESP Master, Paul Maina SSP SS, Peter Njoroge CCP SS and Geoffrey Pesa PCC EX. braved the unfamiliar weather conditions to battle it out with the best in the global fete.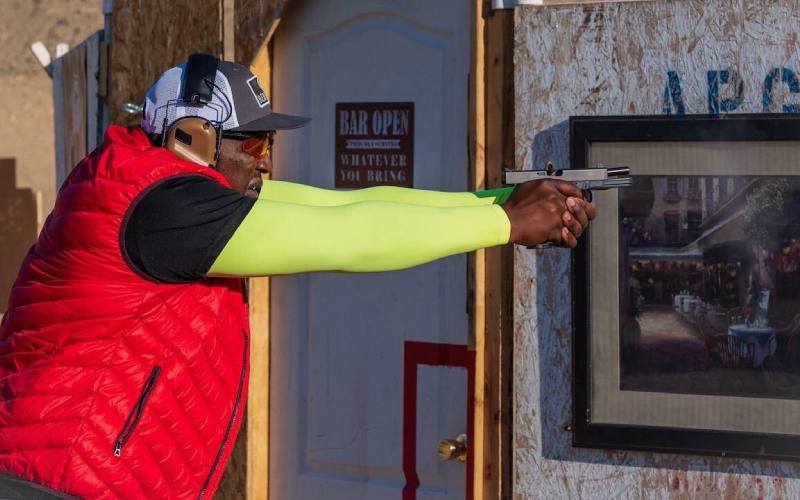 Flanked to the podium by fellow countryman Captain Geoffrey Pesa, Peter Njoroge could not hide his joy after winning the International Iron sight category award and ensuring that Kenya did not return back home empty-handed.
Njoroge who had also competed in Compact Carry Pistol (CCP) had nothing short of shots on target and was able to finish among the top 5 in the CCP division.
Cpt. Geoffrey Pesa is another Kenyan whose prowess could not go unnoticed. An IDPA enthusiast who saw Pesa shooting with a unique type of gun asked in a forum; "What type of sorcery is this?"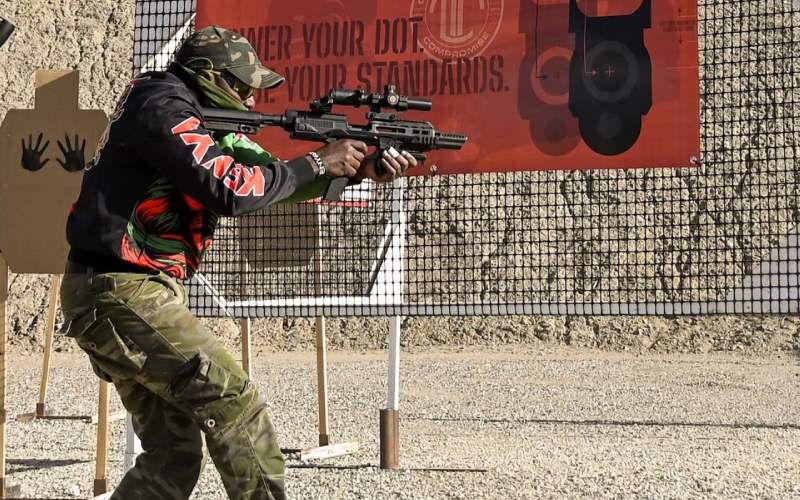 The culture shock was quite prevalent. While in Africa sorcery is predominantly associated with the practice of black magic and evil spirits, in America it can mean a Short-Barreled Rifle (SBR) which is a type of a gun.
Pesa who won the International Optics category and scooped PCC Expert no 5 was using a second-generation Pistol Carbine conversion kit against the sophisticated fully equipped Pistol Carbine Caliber rifles used by the other competitors.
Another Kenyan Paul Maina managed to bag 2nd position in the International Iron Sights.
Unfortunately, Master Eric Wachira who finished 2nd in ESP Master class at the IDPA African championships 2021, and was poised to perform very well in the US Nationals could not complete the competition.
Not only did Wachira's firearm break down with only two stages to go, but he also couldn't finish on the second attempt despite being offered an alternative firearm to use; which equally failed at some point in the contest.
Another Kenyan who was poised to perform well, former NGAO-Kenya Vice Chairman Sammy Onyango had his hopes of having a podium finish in the tournament vanish after landing in Dallas Fort Worth International Airport USA.
It is alleged that Onyango's reason for being turned away was that he had travelled from Italy which under the current Covid travel restrictions is considered a restricted Covid-19 area by the USA, and requires one to quarantine for 14 days.