Polo: South Africans recover from first loss to beat Kenya Samurai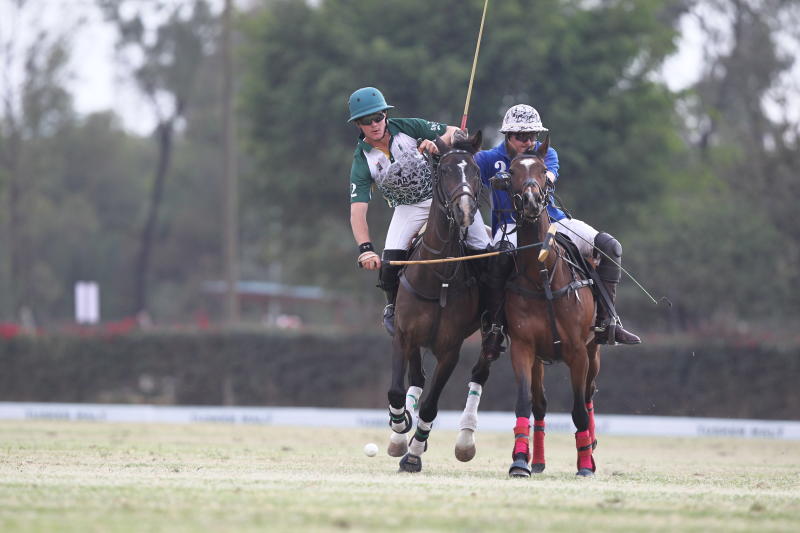 South Africa Tusker Malt recovered from their first loss to register their first victory when they hammered Kenya Samurai 10-4 on the second day of Kenya International 10-Goal Championships at Nairobi Polo Club.
On Saturday, the South Africans were aggressive and in a class of their own and were not ready for a second loss finding the second match easier than their opening one on Friday, which they (South Africans) narrowly lost 7-5.5 to Kenya Tusker Malt.
The Kenya Tusker Malt team members included handicap 5 Casimir Gross, Tiva Gross(2.5), Henry Griffith (1.5) and Jonathan Stichbury(1).
South African handicap 4 Captain Chris Lund(4) was the one who did the damage against the Kenya Samurai side hitting seven goals out of ten putting the match beyond their opponents.
The rest of South Africans goals were scored in the third and fourth chukkas by William Crowe and Luke Bernard respectively.
Lund scored five field goals, three in the first chukka and two in the second one before Crowe hit in a penalty 4-goal in the third chukka.
"Today was a different day after we improved on our play as we were determined not to disappoint for a second time ahead of our last match tomorrow. I'm happy we came out victorious," Lund told Standard Sports.
After the field goal by Barnard (Luke) in the final chukka that opened the doors for Lund's final double strike that earned the South Africans maximum points, Lund said "These (Kenyan) players are tough and aggressive and must be tackled in equal measure".
On their part, Handicap 4.5 Captain Jamie Murray (three) and Raphael Nzomo(one) earned Kenya Samurai their consolation goals in the first and third chukkas.
"It was s good match but they (South Africans) were too good us," Raphael Nzomo told Standard Sports
The South Africans take on Kenya CMC Motors in their third match this afternoon.
Earlier, Kenya Tusker Malt registered their second victory after they saw-off Kenya CMC Motors 7-4 in a one-sided match.
Experienced Captain Casimir Gross hit a hattrick, Tiva Gross a double and Jonathan Stichbury and Harry Griffiths one each to comfortably win their second match and scoop maximum points to inch closer to clinching the coveted title in the round-robin matches.
On their part, the Kenya CMC Motors team of the experienced duo of Archie Voorspuy (3.5) and Izzy Parsons(2.5), Mbu Ngugi(2.5) and Ben Stonewigg (1.5) also gave a good account of themselves.
Parsons and Voorspuy scored first in the first chukka before the second and third chukka turned dry on them but came back a rejuvenated side in the fourth chukka when Parsons was at it again before Stonewigg wrapped it up for his team.
Kenya CMC Motors play South Africa Tusker Malt this afternoon.