Kirigiti's IDPA Championship event opens way for Kenya to host another competition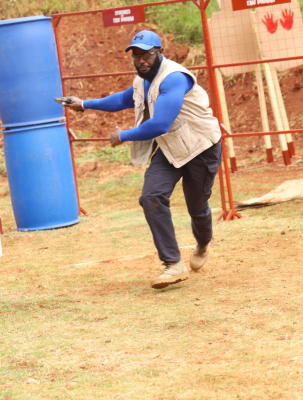 Standard group CEO Orlando Lyomu has given NGAO-Kenya's preparation of the International Defensive Pistol Association (IDPA) Africa championships a thumb-up for the level of preparedness and the manner they have conducted the event.
Speaking at the Kirigiti shooting range during the 15th edition of the IDPA 2021 African championships, Orlando said if what he had seen continues that way, Kenya should be ready to host another championship and even attract more international shooters.
"This is the first time the IDPA African championships has been held in Kenya. Due to the covid-19 pandemic, we have seen a few international shooters," said the Standard group CEO.
"The level of organization is really impressive. In the near future, Kenya should be ready to host another event and even attract more international shooters. "
Noting that the event has opened the way for Kenya to be hosting such high global competitions in the space of shooting, Mr Lyomu added that the level of competence is getting higher and higher by the day and it is just a matter of time before Kenya can conquer at a global stage.
"It is not easy to get to the level of masters. If you look at the general performance about 4-5 years ago, we only had 3 masters in Kenya, right now we have about 10 masters. That shows you that shooting sports in Kenya is gaining traction and people are working hard," he added.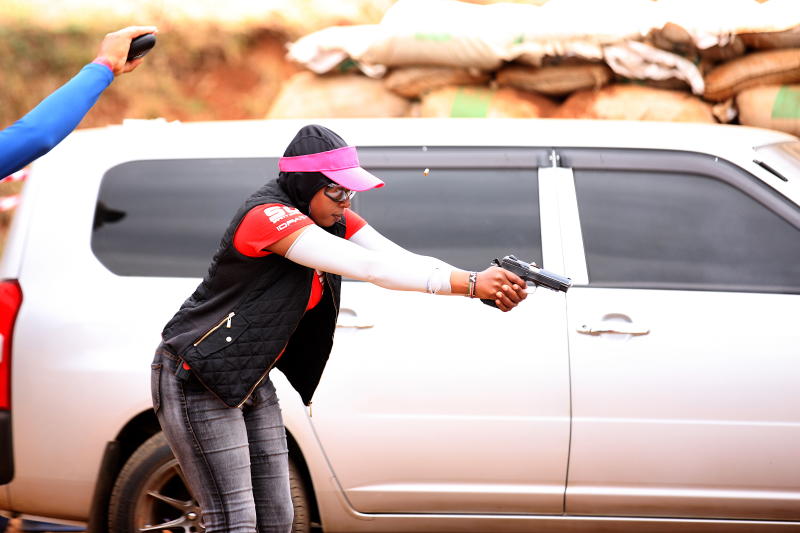 According to Lyomu, shooting sports has not been without limitations.
A lot of participants are from the Disciplined Forces. For the civilians, if you are not a licensed firearm holder, that is a limitation.
The cost of ammunition is also very high locally, so it is prohibitive for people to just practice as much as they would.
For the sport to grow there is a need for access to cheaper ammunition.
Because of the equipment used, access to the sport is also restricted.
"A lot of people wanted to participate. But due to financial constraints, they were not able to register. The sport uses live ammunition. Hopefully in the future sponsors can be able to sponsor participants to take part in the sport," said Orlando.