With nine shooting Masters, Kenya goes hunting for more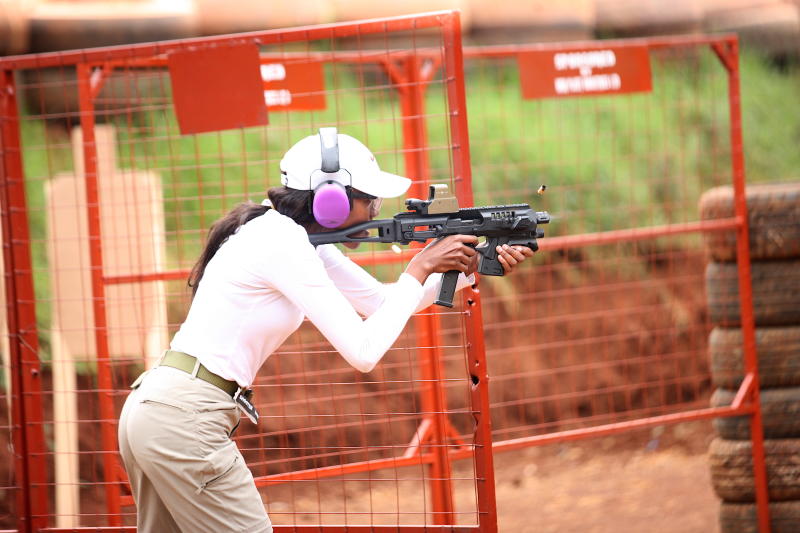 Kenya will have two additional Masters shooters at the conclusion of the four-day International Defensive Pistol Association (IDPA) Africa Championship that began yesterday in Kirigiti, Kiambu County.
This is the first time Kenya is hosting the fourth tier IDPA event, which has attracted over 200 participants, including 10 foreigners.
Though relatively a young sport, shooting has made tremendous progress in the country that picked up the sport barely five years ago.
There are only nine Masters in the country so far. The number is worrying, when compared with countries such South Africa.
Sammy Onyango, who is one of the nine local masters, says Kenya will increase the tally of Masters to 11 by the end of the championships, which is taking part outside South Africa for the first time in history.
"We have been shooting for just five years and we have nine Masters in Kenya, while South Africa, who have been shooting for the past 30 years, have 131 masters," said Onyango.
"The good thing is that after this competition, we are sure to get two more masters after the match bump," added Onyango, who will also double up as the competition's Match Director.
A match bump takes place when you have more than 10 shooters in the division and one with the best scores, is promoted to the next level.
The lowest entry level of shooting is unclassified, then one goes to a novice from where you graduate to a marksman, then to a sharpshooter, expert, Master before being known as a distinguished master, the top-most rank.
Despite having a poor start on day one, Monica Kahura, who is a novice, will be seeking to move up to the marksman rank as she slowly works her way to the master class.
"Hopefully, I'll become a Marksman after this championship even though my ultimate goal is to be a Master," Kahura, who was introduced into the sport by her grandfather, told Standard Sport.
Also seeking to move up is Elizabeth Cherono, who is among the only three women sharpshooters in Kenya and the only civilian in the Pistol Caliber Carbine (PCC) category. The other two are drawn from the disciplined forces.
But despite encountering a gadget malfunction on day one, she is determined to go all the way, with the ultimate dream of getting the Masters tag.
"My PCC had a problem with the firing pin, so I had to stop until tomorrow (today) in order to continue with the championship. I'll have to fight for it," said Cherono, who will have to tackle another six courses today.

She was among the Safety Officers who opened up the championship yesterday. The main event will run from Saturday through to Sunday.