Youngsters Wahome, Kimathi and Anwar eye podium finish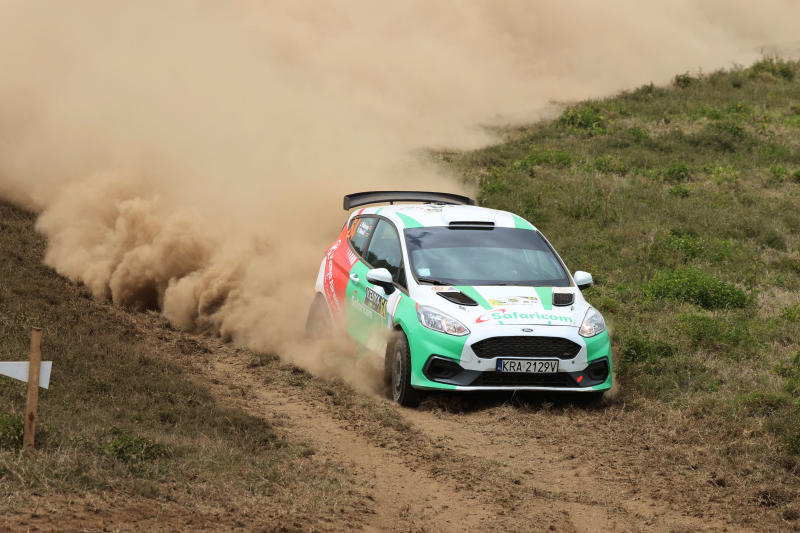 The FIA Young Star Program trio of Jeremy Wahome, McRae Kimathi and Hamza Anwar are all upbeat ahead of the KCB Machakos Rally today at the expansive Lisa Farm in Machakos County.
The promising dare devils supported by Kenya Airways and Safaricom say they will use the opportunity to apply vital lessons they learnt in the WRC Safari Rally in June and at the ARC Rally of Tanzania in July to make it to the podium.
"My dream is to win the fifth round of the KNRC series. But I also want to use it to gain experience as I keep developing my skills. Mine is more of a long term plan," Wahome told Standard Sports on Friday evening.
It will be the first time that Wahome will be racing in Masaku town and the British Formula 3 driver who embraced rallying three months ago is eager to create ripples in the circuit.
"I was 16th overall in the WRC Safari in Naivasha, I improved that ranking to fifth in Tanzania. I see myself on the podium in Machakos," he said.
While he keeps building momentum in the sport, the 22-year old admits rallying has given him new opportunities and experiences.
"Getting the chance to drive a rally car is such a privilege. I'm hoping to bring the vehicle home in one piece as I look for good results," says Wahome.
It will be the second time that 27-year old Kimathi will be racing in Machakos.
His first attempt in 2015 saw him post a Did Not Finish after the going got tough for him.
"I'm hoping to rewrite this history six years later,"said Kimathi.
"As I aim to finish the rally, I will be all out to attack to get a respectable result. My eyes are on the podium."
After his stint in the Safari and Tanzania, Kimathi says he's now more comfortable with his Ford Fiesta R3 which was flown from the manufacturer base in Finland by the Federation of International Automobile (FIA).
"Previously I was on a Subaru Imprezza N12 but my current machine has lots of potential to attack and win in Machakos. It's very fast, light and comfortable to handle. I have so far adapted to its capabilities which makes me match my potential with the Kenyan champions," noted Kimathi.
Anwar, 22, who finished tenth overall in Machakos in 2018 is arguably among the drivers who will be favourites to win the Machakos event.
Kenya face Mali in AfroBasket decider
Morans power forward Ariel Okall is optimistic Kenya will qualify for the quarterfinals at the ongoing FIBA AfroBasket Championships in Kigali, Rwanda