Top shooters set for IDPA Tier One championship in Mombasa tomorrow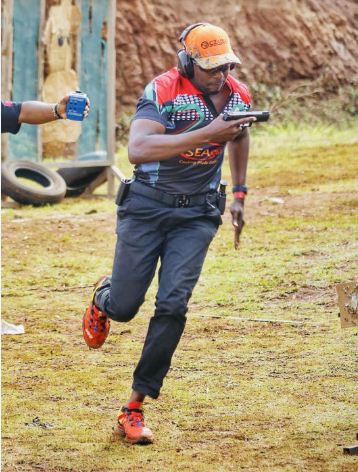 Master Ibrahim Ndung'u is among the over 40 participants who will be moving and shooting from several positions during tomorrow's IDPA Tier One shooting competition at the Bamburi Rifle Club in Mombasa.
Other top shooters expected to grace the tournament include experienced duo of Sammy Onyango and Anthony Wahome.
Hamburg Rifle Club chairman Abdulhakim Daud said the International Defensive Pistol Association (IDPA) event will be used by the Kenyan shooters to gauge themselves ahead of the Africa Championships slated for September 2-5 at Kirigiti Shooting Range.
IDPA classifies shooters as novice, marksman, sharpshooter, expert, master and grand masters.
"The Bamburi Rifle Club is set to host another IDPA Tier 1 Pistol shooting competition at their Mombasa shooting range this coming weekend and we except galaxy of sharpshooters at the event," said Daud.
According to the official, the competition dubbed 'August Fracas' is the prelude to the IDPA Africa championship which shall test and sharpen competitors' skills in speed and accuracy.
Daud said the competition has attracted shooters from General Service unit (GSU), Directorate of Criminal Investigations (DCI), Kenya Police Service (KPS), Kenya Defence Forces (KDF) and licensed gun civilians.
He further said his club and its members are working closely with the National Gun Owners Association of Kenya (NGAOK) to make the upcoming Africa Championships event successful.