Kenyan lady shooters refine skills ahead of championship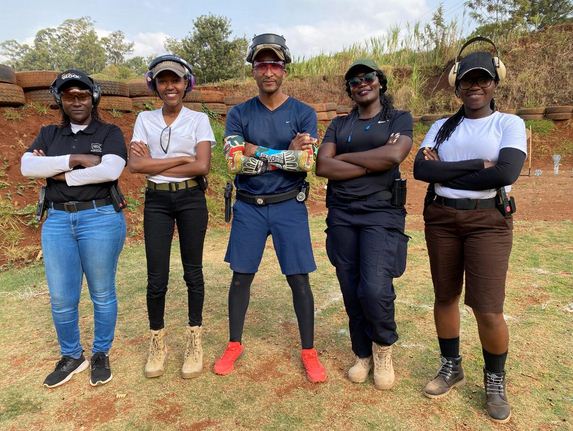 It's all systems go as Kenya's International Defensive Pistol Association (IDPA) National team gears up for the upcoming 2021 IDPA Africa championships which will be held from the 2-5 September at the Kirigiti shooting range.
As part of the preparations, the ladies will this afternoon face off in a competition which will be hosted by Kenya's Cabinet Secretary for Defense Dr. Monica Juma, at the same venue.
The National Gun Owners Association of Kenya (NGAO-K) has been conducting a series of trainings to prepare the team for the face off that will star some of the biggest names in IDPA sports shooting sphere from Africa, Asia, Europe and the USA.
After an intense training for the ladies last weekend by renowned top International Practical Shooting Confederation (IPSC) Carry Optics shooter, South African Wanda Zama; today the ladies will be refining their skills under Master Eng. Sammy Onyango who is the match director for the 2021 IDPA Africa Championships, at the Kirigiti range.
Eng. Onyango's training will involve a medical preparation on how to handle gun wounds and first aid at the range in the event of an accident.
Kenyan shooting sports ladies have been on an upward trajectory in the recent past with the likes of Irene Ndunda (KDF) Belinda Akoth (GSU) and Irene Wanjiku (GSU) among others showing impeccable prowess in the sport.