Polo: Samurai face Mascor in Mugs of Mugs tourney final today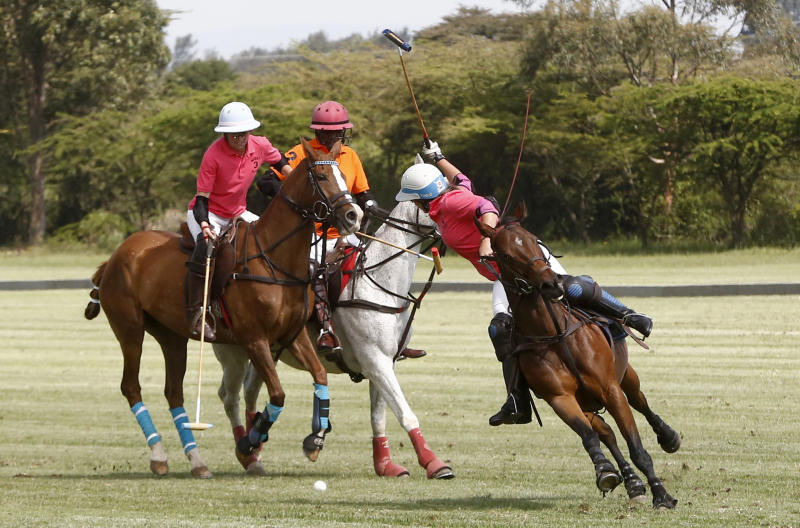 Handicap 3 Samurai thrice came from behind to beat a stubborn Tack Rack 8-7 yesterday and advance to the finals of the ongoing Mugs of Mugs Championships at Manyatta Polo Club, Gilgil.
The match was decided on a golden goal in the extra time chukka after the two teams had tied at a 7-7 draw at the end of the fourth chukka.
And it is Omwakwe Arunga's golden goal that steered the Nzomo Boys (Samurai) to the finals where they will battle with Mascor this morning.
Accurate moves by teammates Amani and Jadini Nzomo made it easier for Omwakwe to strike the winner as coach Raphael Nzomo shouted instructions on the touchline.
"Our never-give-say-die attitude and teamwork made it easier for us to overcome our opponents. We are determined to do it again this morning," Jadini told Standard Sports.
Amani Nzomo emerged as the man of the match and top scorer with a total number of seven goals.
For Tack Rack, who earned a bye in their opening match on Friday, it was disappointing defeat considering they had dominated for most of the game only to be let down by poor defending.
Tack Rack team members included Ben Stonewigg(1.5), William Millar(1.0), Megan Griffiths(1.0) and Emily Stonewigg(-1.0).
Tack Rack face Jacaranda in the plate finals this morning.
On their way to the plate finals, Tack Rack had lost 8-7 to Samurai as Jacaranda clinched a 4-3.5 win over Wild Olives in the two chukka match.
On the other side, Mascor made it to the finals of the Mugs of Mugs Championships after registering a 7-4 win over Nightmares.
Yesterday, Mascor, who defeated Wild Olives 6-5.5 in their opening match, faced little opposition from Nightmares in all the four chukkas.
Georgina Millar, Joss Craig and Lochie Murray each scored a double for Mascor with Geoff Morley having the other to romp into the finals.
International Tiva Gross scored a hattrick for Nightmares with Cheza Millar slotting the fourth goal.