Sprinter Otieno eyes good show as he receives Safaricom call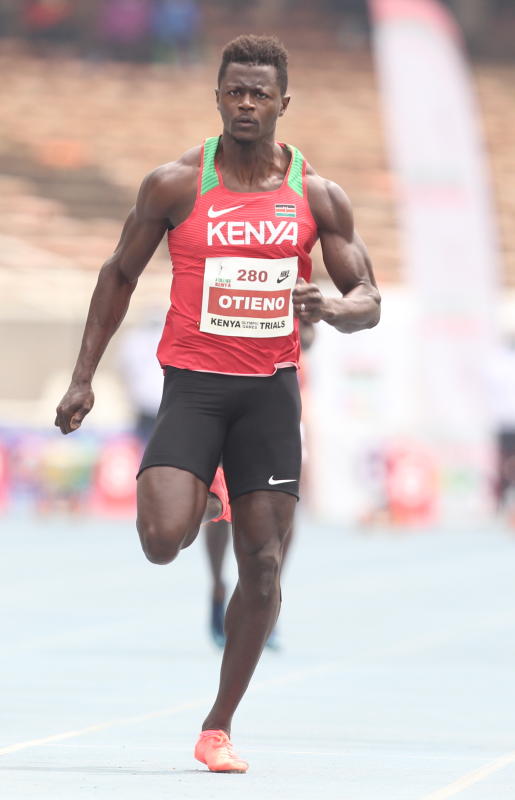 Safaricom has announced a Sh1 million sponsorship for sprinter Mark Otieno's campaign for this year's Tokyo Olympic Games even as the sprinter says he is eyeing a place in the final.
The 28-year-old will now have access to the best quality shoes as part of the sponsorship deal which will also support his training needs and cover his logistics to allow him to attend other competitions.
"I want to thank Safaricom for seeing my potential and believing in me. It has always been my dream to compete in the Olympics and having the biggest company in the country backing me has boosted my own confidence and I am determined to do my best in Tokyo. It has not been easy, due to lack of resources, but it has been worth every effort to get to this stage where I have the honour of representing my country at the biggest sporting event," said Otieno.
"Now I'm looking forward to reaching the finals because that is what we are aiming for. And since we are close to where the world of sprinters is, we are taking it a race at a time, all the way to the finals. I am looking forward to doing something extraordinary."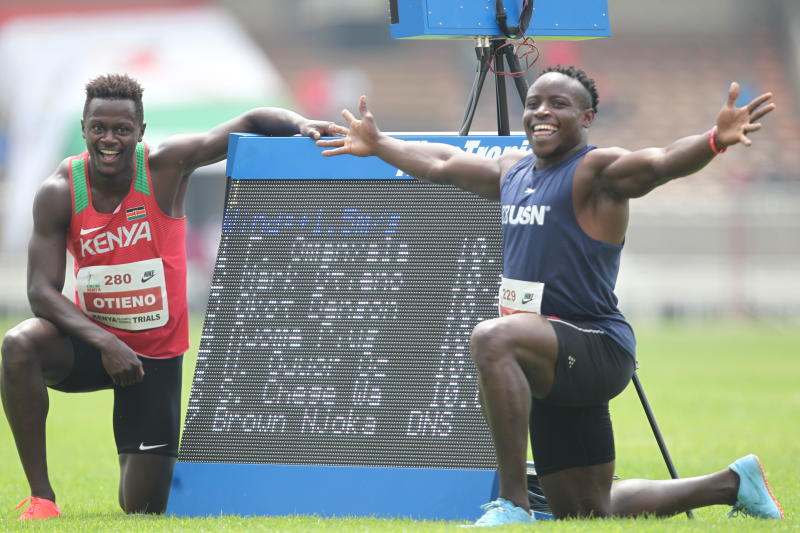 Otieno qualified to represent Kenya in the 100m race alongside national record holder over the distance Ferdinand Omanyala.
He says he was happy that the rivalry finally paid off as they pushed each other to an Olympics mark during the Olympics trials at Kasarani last month.
"I knew that since I was close to him (Omanyala), I made the qualifying time because you know, sometimes you can judge when you have run close to someone then you have ran fast," Otieno said.
The duo left yesterday for a pre-Olympics camp in Kurume City in Japan.
Last week Safaricom unveiled a Sh20 million sponsorship for the team that will represent Kenya at the Olympics.
The funds have been set aside for the ceremonial kit that will be used by the Kenyan contingent at the games.
Otieno is also happy to have met President Uhuru Kenyatta at State House, where he was part of the members of Team Kenya that took part in the official unveiling of Kenya's kit.
"It was really nice meeting the president, it was a good experience just standing in front of him and all the top names in the corporate world," he said.