Polo: Positive start for Ulimate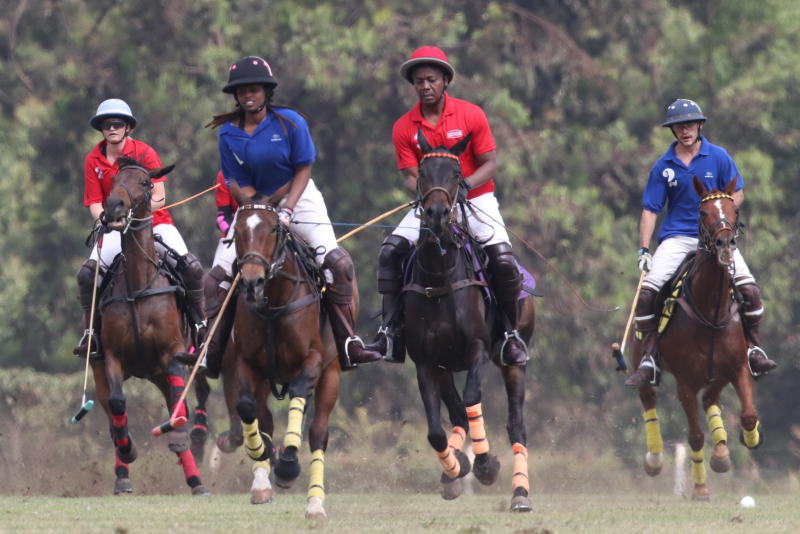 Ultimate beat Samurai 7-4 at Nairobi Polo Club on Saturday to sound a stern warning to their Connaught Cup Championships rivals.
Internationals Tiva Gross(2.5) and Casimir Gross(5) each scored a hattrick for the Ultimate side with Tarquin Gross(3) netting the seventh goal after a good show from Kimoi Moi(2) in all the four chukkas.
On their part, Raphael Nzomo gave three assists that saw international Izzy Parsons(2.5) put through the ball twice in the first chukka before Craig Millar(3.5) and Nzomo (Raphael-(2.5) each scored once to reduce the tally for Samurai boys in the final chukka.
The two teams were set for their second round robin match last evening ahead of the final match this morning.
The tournament comes to the benefit of the national women team that is set to travel to Zambia next week for the Lusaka International Championships.
The national women's side include Izzy Parsons, Tiva Gross, Aisha Gross and Cheza Millar.
In the OMT Bowl, the Division Two Championships (of the Connaught Cup), Tusker Malt and Gipsy are headed for a cut throat competition in the race for the top honours.
This is after both teams registered mixed results in their first two matches but remained the two top sides in the Division Two Championships. Tusker Malt lead the table standings with four points from two matches ahead of Gipsy who posted three points from same (two) matches.
Yesterday, the handicap 3.5 Tusker Malt team of Mbu Ngugi(2.5), Ben Stonewigg(1), Nikki Ngugi(0.5) and Mike Mwirigi(-0.5) beat Gipsy 5-4 in a match of titans having drawn 4-4 with 24;7 in their (Tusker Malt) opening encounter on Friday.
The handicap 3.5 Gipsy team included Julian Camm(2.5), Jadini Nzomo(0.5), Louis Roumeguere(0.5) and Hiromi Nzomo(0).