All set for Horseman Polo tourney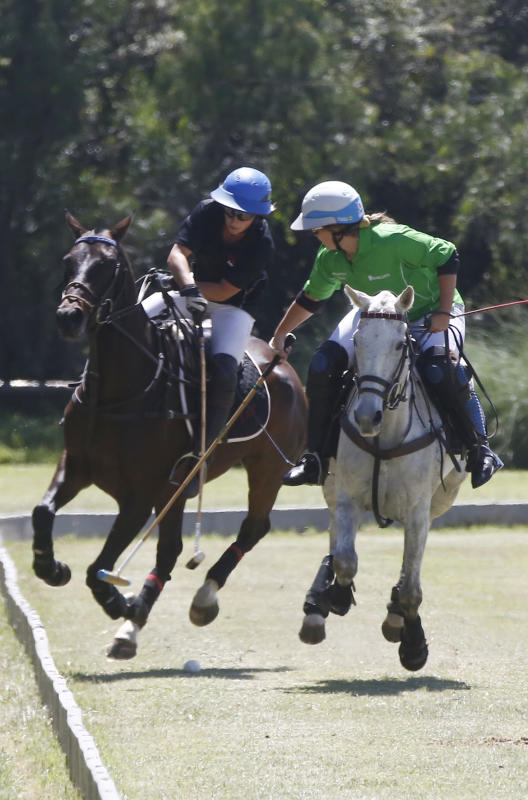 After the postponement of the Lusaka International Championships to next month, riders head to Nairobi Polo Club for the Horseman Trophy from today to Sunday.
The event was postponed following the death of former Zambian President Kenneth Kaunda after the Zambian government declared 21 days of national mourning for their founding father.
Coming two weeks after the Kinsmen Cup Championships at Northern Kenya Polo Club in Timau, the Horseman Championships is expected to shape the fitness of the five women players who will take part in the rescheduled Lusaka International Championships on July 11-13.
The five players are Izzy Parsons, Aisha Gross, Cheza Millar, Tiva Gross and Miranda Simpson. The trio of Izzy Parsons, Tiva Gross and Aisha Gross will be fighting for the top honours for their respective teams in the three day tournament.
Handicap 2.5 Parsons (Izzy) will be in the handicap 3 Governors Camp of Pete Griffiths (1), Nick Millar (1) and Magda Jurkowiecka (-1.5) and their opening match today will be against Samurai at 2.30pm.
Samurai members are Jamie Murray(5.4), Megan Griffiths(0.5), Phyllipa Gulden(0) and Locky Murray(-2).
After missing Kinsmen Championships, versatile and handicap(0) Amani Nzomo joins Callum Shaw (2.5), Nicky Ngugi (0.5), and Jamie Excel(-0.5) to lead Gipsy team against MICT in their first match at 4pm.
It will be interesting to see how Amani combines well with his teammates after an excellent performance at Maria Bencivenga Championships at the same venue in January.
Phillip Arunga(2) who also did not show up in Timau lead the MICT side of Ben Stonewigg(1), Moses Wainaga(0.5) and Silke Hampson(-+). [Ben Ahenda]
International umpire Raphael Nzomo is programmed to officiate in the first match at 1pm, which pits Ultimate against White Cap.
Tiva Gross(2.5) and Aisha Gross(1) who are in the National Women Team heading to Zambia for the Lusaka International Championships are the backbone of the Ultimate side that also has Kevin Kaniu(0) and vastly improved Fred Kambo(-0.5).
Only Cheza Millar and Miranda Simpson who are members of the Lusaka bound team will miss this weekend's championships.
Tarquin Gross(3) who had a good weekend in Timau is expected to steer the White Capcteam comprising of Will aMillar(1), Louis Roumaguere(0.5) and Eva Kamau(-1.5).