Tanzania albinos seek recognition through sports
UNIQUE SPORTS By Xinhua | June 23rd 2021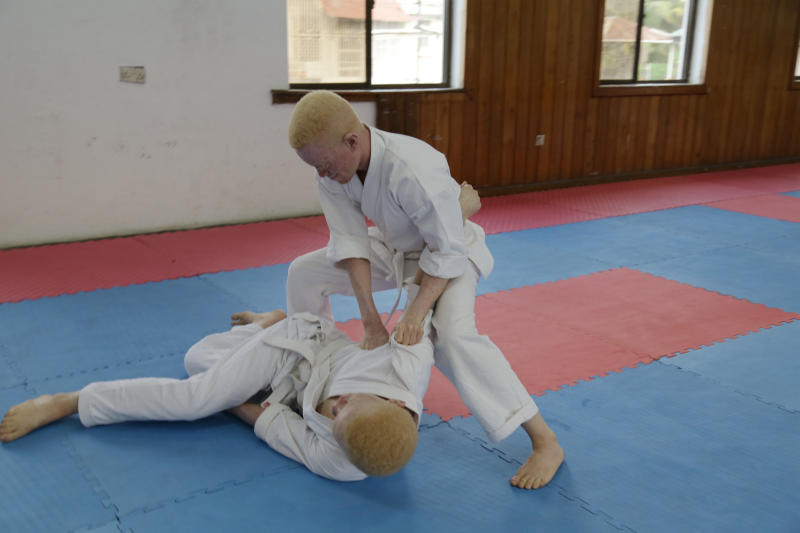 Deogratias Ngonyani, a 33-year-old man with albinism, is a regular visitor to the karate training room at the Albinism Sports Club in Tanzania's commercial capital Dar es Salaam.
"I am training karate to keep myself fit," Ngonyani told Xinhua, adding that his main objective of karate training is to enable him to attend international competitions. He said his ambition is to participate in the Paralympic Games in the next five years, proving to the world that with determination, people with albinism could do wonders.
Mr Ngonyani is among 10 people with albinism who are taking karate training at the club, which also trains albinos to play football. There are 25 members in total. Joseph Magutu, the club's secretary general, said a group of people with albinism established the club in August 2019.
"At the moment our chance of participating in international sports competition is very slim, and Tanzania's albinos have never participated in such competitions," he added.
Magutu said in the next five years, people with albinism that are training for karate, football and athletics under the Albinism Sports Club wish to break that ceiling and start participating in international events.