President Uhuru, Sports CS Mohamed exude confidence ahead of Safari Rally mega-event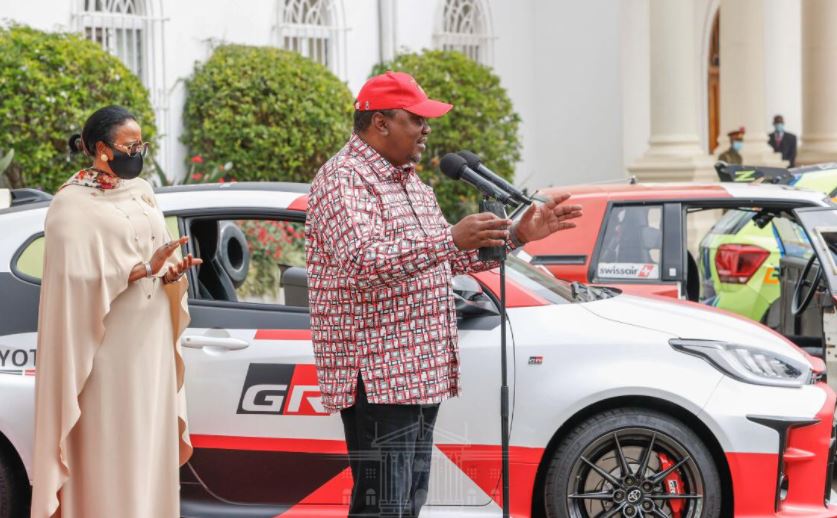 President Uhuru Kenyatta has thanked World Rally Championship (WRC) Safari Rally stakeholders ahead of the mega event which kicks off next Thursday.
President Uhuru urged motorsport enthusiasts on Thursday to be careful during the much-anticipated event.
"It was 2010 when we started trying to work with WRC to ask them to get back. There were a lot of hurdles along the way.
The preparations have been intense and I want to thank all agencies, our private sector, and rally enthusiasts who have given their time and effort to ensure that this event takes place.
"My hope and my prayer is that the manner in which we shall conduct ourselves over the next few days will be such that everybody will accept and understand that the Safari Rally is now here and is here to stay, and we're not likely to lose it. But that will depend on not only how you the drivers all perform, all the agencies involved will perform but how Kenyans themselves will behave," the Head of State stated on Thursday.
Uhuru further urged sponsors of the Rally to continue supporting the event in future so as to ensure Kenya retains it long term.
"To all the sponsors, thank you very much. Please don't treat this as a one-off event, mark it in your annual budgetary calendars. We will be looking to you to help us maintain this rally here in Kenya," the President pointed out.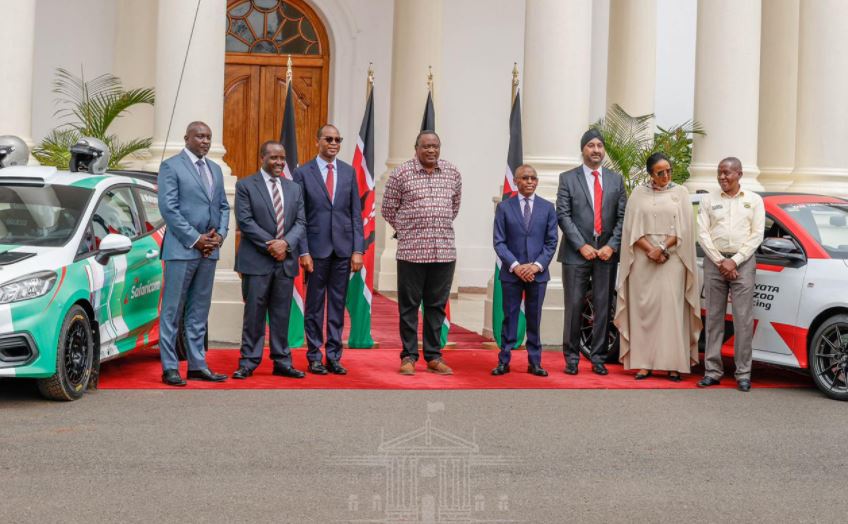 Sports Cabinet Secretary Amina Mohamed thanked President Kenyatta for his personal involvement in lobbying for the return of Safari Rally.
"Thank you for bringing the rally back home. We are extremely grateful to you," CS Amina told the President, adding that the return of WRC Safari Rally will re-ignite Kenya's motorsport heritage.
During the Thursday event, Uhuru also presented new rally cars to young Kenyan drivers Hamza Anwar (22), McRae Kimathi (26) and Jeremy Wahome (22).
Also present at the handover ceremony were Sports PS Joe Okudo and Safari Rally CEO Phineas Kimathi among other motorsport officials and enthusiasts.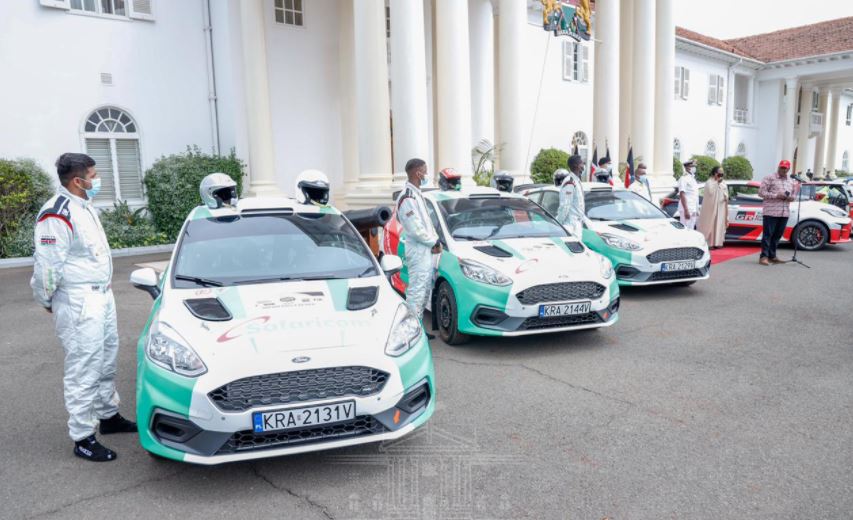 Key Dates for the WRC Safari Rally:
June 11 (Done)
Opening of the Service Park for Teams, Naivasha KWS Institute
June 21
Reconnaissance Day 1
June 22
-Reconnaissance Day 2
-Scrutineering /component sealing for WRC2, WRC3 & N on Priority Drivers
-Publishing of Shakedown Start List
-Safari Welcome Cocktail- All drivers compulsory
June 23
-Reconnaissance Day 3
-Shakedown for all Priority and Non Priority Drivers-Loldia (5.4km)
-FIA Pre event press conference
June 24
-Presidential and VIP Speeches at KICC
-Super Special Stage SSS 1 at Kasarani (Section 1)
June 25
-SECTIONS 1&2 /2&3 (Chui Lodge 1&2, Kedong 1&2, Oserian 1&2)
-Opening of media centre Service Park Naivasha
-Publication of start list for Section 4
June 26
-SECTIONS 4&5 -Service Park Naivasha (Elementaita 1&2, Soysambu 1&2 and Sleeping Warrior 1&2)
-Publication of start list for Section 6
June 27
- SECTION 6-Loldia 1 & Hell's Gate 1
-SECTION 7-Malewa, Loldia 2
-SECTION 8- Hell's Gate 2 (Wolf Power Stage)
-Finish Podium Ceremony
-Final Scrutineering