Paralympian Bhaveet Chudasama keeps hope alive for Tokyo 2020 Olympics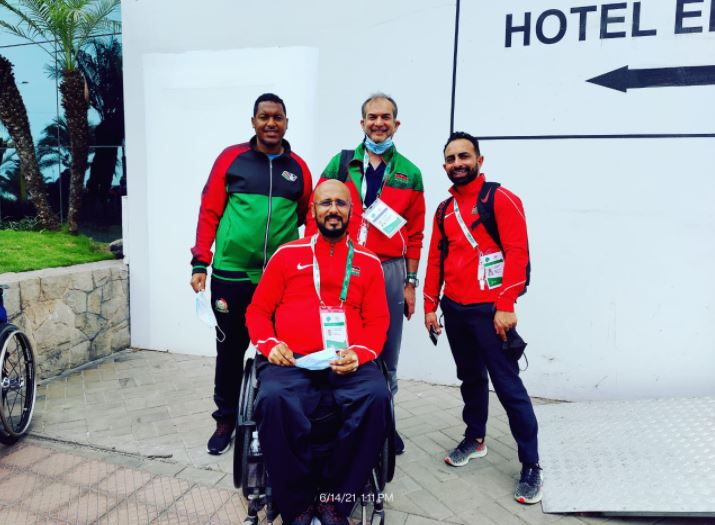 Kenya's Paralympian athlete Bhaveet Chudasama is still hopeful of earning a spot at the Tokyo 2020 Paralympic Games, even as Ukraine and South Korea dominated days 1 and 2 of the World Shooting Para Sport, World Cup in Lima Peru.
Speaking to The Standard Sports from Lima, Bhaveet who scooped 542 points in the 10m Air Pistol SH1, narrowly missed the Olympic's Minimum Qualifying Score (MQS), which is 547 by 5 points.
Chudasama is, however. banking on the final leg on Thursday, 17 in the 50-metre free pistol discipline in which if he clinches an MQS of 510, he could be considered through the bipartite system.
Out of the 25 Paralympic athletes who took part in the 15 June 10m Air pistol men fixture, Ukraine's Denysiuk Oleksil scooped gold, Meryer Tobias of Germany won silver as Gong Yanxiao settled for bronze.
Kenya's Bhaveet Chudasama managed 12th position with a score of 542. The only other African in the contest is Mohamed Ali Eslam of Egypt who came in 23rd with a score of 511.
In the women's 10m Air Pistol SH1, Rubina of India topped the podium followed closely by Bigaisha Makhayeva of Kazakhstan as Kriisztina of Hungary settled in bronze position.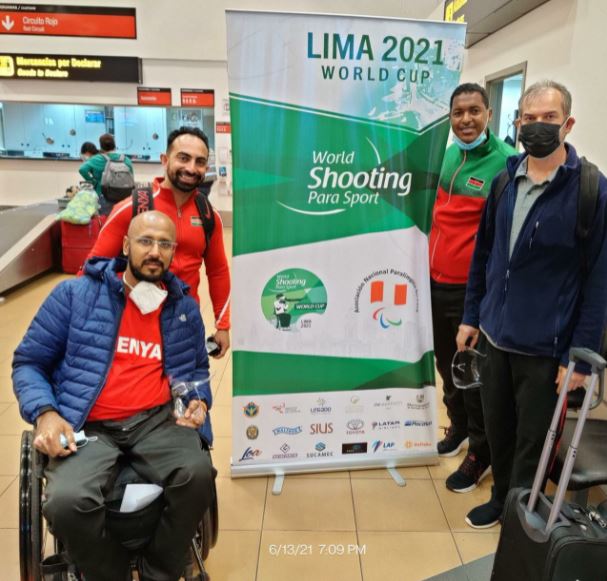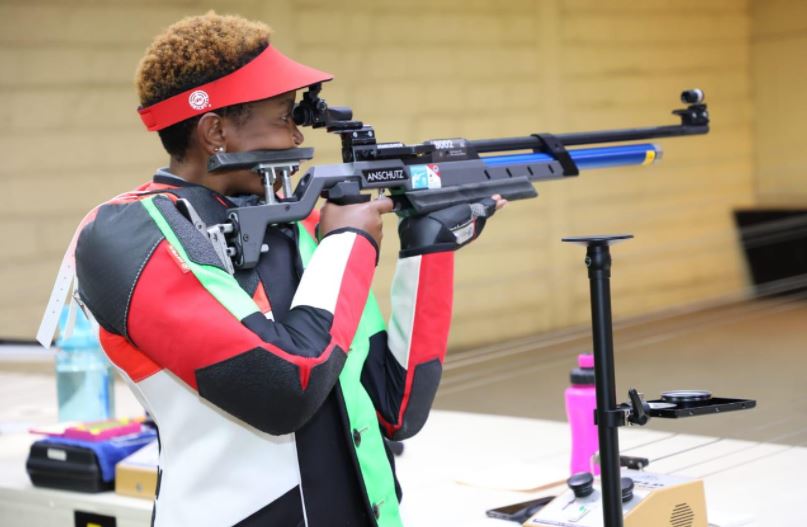 Bhaveet, who was accompanied by his International Sports Shooting Federation (ISSP) certified coach Idris Kasmani and physiotherapist Altaf Mapara, is taking part in 3 disciplines i.e 10m Air Pistol, 25m Sports Pistol and 50m Free Pistol.
On his part, the Kenya Sports Shooting Federation (KSSF) Chairman Shoaib Vayani is hopeful that Bhaveet who begun shooting sports 8 years ago will post good results in the contest.
"Preparations for the qualifiers begun early last year with a team of eight abled sharpshooters- Sanford Otundo, Priscilla Wangui, David Kirui, Maurice Morara, Jaspal Matharu, Dhruv Shah and Gurupreet Singh Dhanjal, who left for India to battle it out for quota place in the Tokyo 2020 Olympics, after posting good results in Tipasa Algeria. Although that was disrupted by Covid 19.
"Guraj Sehmi had a MQS of 607 in 10m Air Rifle and in 50m 3postion Rifle he managed 1137. Sanford Otundo had a MQS of 598 in the 10m Air Riflemen, while a lady Pricillah Wangui scored 599 in the same discipline," said KSSF Secretary General Guruldeep Dhanjal.
The team has been training at the Kenya Regiment Rifle Club (KRRC) range in Lang'ata, Nairobi County.