Safari Rally: Jeremy Wahome to transition from British Formula 3 to rallying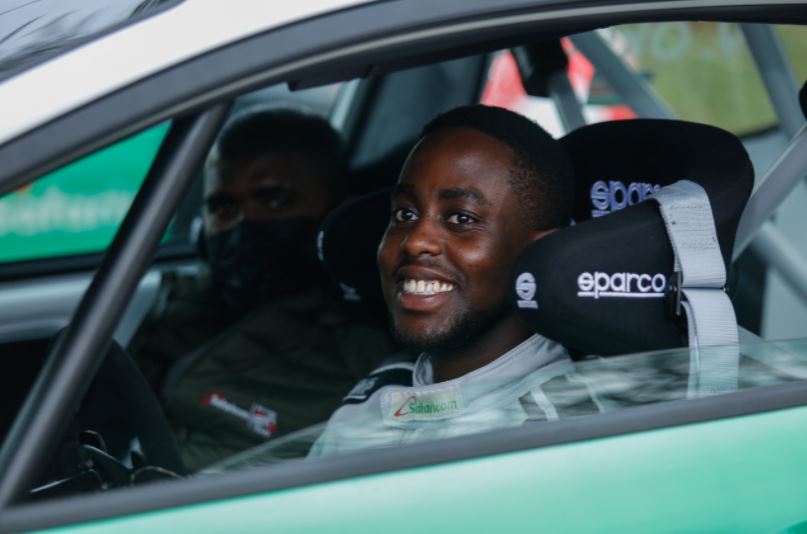 The forthcoming WRC Safari Rally Championship to be held in Naivasha on June 24-27 has attracted drivers from all walks of life.
One special speed ace is Jeremy Wahome who has never done any rallying before.
The 22-year old is a trained Formula 3 driver who has been racing in some of the finest tracks in the United Kingdom and Malaysia.
Wahome will head to Naivasha with zero skills in rallying but he is confident to give competitors in the sport a run for their money.
" I have never done rallying before. My target in the Safari is to finish and gain experience," he told The Standard Sports.
"I believe Naivasha will be a perfect ground for me to transition from the Formula 3 to rally, but still I just want to do my best so I will balance between pushing myself and gaining the skills needed for the sport," he said.
Wahome has done most of his races in Europe where he was doing his A level and university studies.
He raced in the British Formula 3 championships in 2016 and 2017, finishing fifth on three occasions.
"Racing in Europe is quite tougher than Kenya because people there start the sport from a very young age where they engage competitively," says Wahome.
Wahome has also done a chunk of the races in Malaysia in the Formula BMW series which is equivalent to the British Formula 4.
"While in Malaysia, I made a podium finish thrice, emerging second (twice) and finishing third," he says.
Ahead of his Safari Rally debut, Wahome has received a brand new Ford Fiesta R3 flown from the manufacturer base in Poland by the Federation of International Automobile (FIA).
He is among the three young Kenyan drivers, including Hamza Anwar (22) and McRae Kimathi (26), who will comb the rough Naivasha terrains with the cars under the banner of FIA Young Star Program that is also supported by the national carrier Kenya Airways (Sh80 million) and the mobile services providers Safaricom (Sh17.5m).
"Like I say I have never done a rally car before, I have spent lots of time online to familiarise myself with the new toy.
"I have watched YouTube videos, listened to drivers and navigators who have handled the car and absorbed any other relevant advice which is now helping me to manage the car well," says Wahome.
Wahome is curious about how he will perform with the raring road warrior but he's not putting himself under any given pressure.
"Once I get my footing right, I will start comparing myself with other drivers.
"For now I have no expectations, I just want to get going, get the experience and see what doors open from there," he says.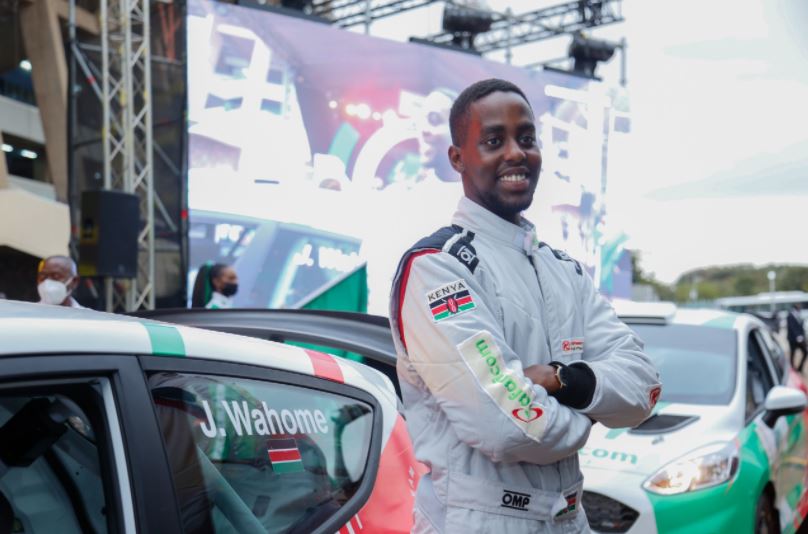 Nonetheless, Wahome is proud to be associated with the new brand of car being introduced into the African market as he will be among the three drivers in the continent who will furnish the manufacturer with the technical feedbacks and data.
"It's quite exciting to be part of this new project. It's even great to try a totally new experience in your life so you can gain different skills."
While in Naivasha, Wahome's pace notes will be called out by Victor Okundi who has over ten-year experience as a driver and a navigator.
"I met Okundi just the other day and I can tell you we are now the best of friends."
His advice to young people who wants to join motorsport is to let them start in their own small way because the game is very expensive.
"Build from there, keep working hard, get fit, attend as many races as you can because you never know who is watching."
QUOTE
"Wahome is quite a fast driver, he has the needed experience for the Safari Rally." WRC Safari Rally CEO Phineas Kimathi.
Wahome Formula 3 Achievements
2015: Second place (twice) and third-place finish in Formula BMW in Malaysia
2015: Overall rookie winner of Formula BMW in Malaysia
2017: Fifth place finish in British Formula 3 Championship