Promising javelin thrower Wamutu shines in Embu's under-20 pre-trials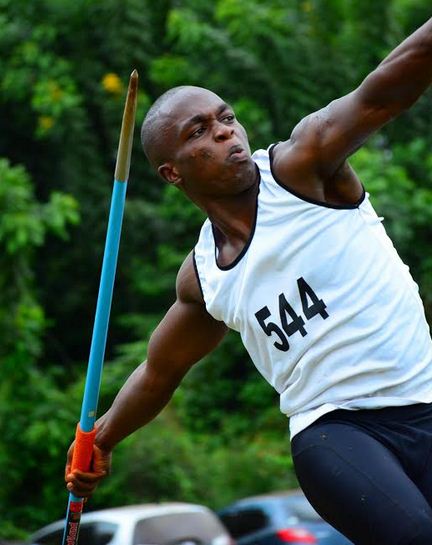 Fredrick Wamutu threw an impressive 61.2m mark in the men's Javelin event to signal his potential as Athletics Kenya marked the end of regional under-20 pre-trials championships Eastern Region picked at the University of Embu on Saturday.
Wamutu, a form three student at Embu High School hauled 61.2m and promised to shine at the National trials slated on July 1-3 at Nyayo Stadium.
The 18-year old idols javelin world record holder Jan Zelezny from Czech, 2015 World champion Julius Yego from Kenya and 2017 World champion Johannes Vetter of Germany.
"My target was to throw 60m at the pre-trials but bettered the score, despite the challenges of no runways and proper shoes," said Wamutu.
Another performer of the one day meet was Lilian Nyakio, a form two student at Gatundori Secondary School claimed a double in women's 800m and 1,500m.
Meru-based Kevin Muriuki also when double in the men's 100m and 200m races.
Embu's Josephine Mumbi also claimed a brace victory in 5,000m and 3,000m.
Nyakio crossed the line in
5:25.42 for 1,500m honours after outsprinting Meru's Winfred Mwendwa and JoyMercy Mwende from Embu in 5:39.88 and 5:47.13 respectively.
Samuel Kamau won the men's 1,500m with a time of 3:49.44.
Nyakio also topped the women's 800m in 2:14.3 defeating Brenda Mukami to second in 2:34.6.
Gerishon Gathemba from Embu took men's two-lap race in 1:58.4.
Boniface Kimani reigned supreme in men's 5,000m.
Athletes are drawn from five counties; Meru, Isiolo,Tharaka Ninthi, Marsabit and Embu competed in the event where a team of 21 athletes to represent the region was selected for the national trials.