Polo: Mascor wins the Timau stores challenge cup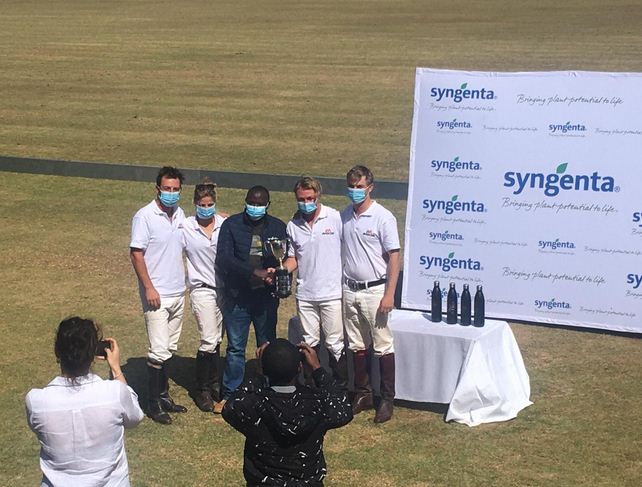 Handicap 2.5 Izzy Parsons led handicap 7.5 Mascor to a 6-3.5 victory over Touchdown Forte to lift the Timau Stores Challenge Cup Championships at Northern Kenya Polo Club in Timau on Sunday.
This being the second leg of the Kenya Polo Association (KPA) league after the Nairobi Polo Club championships in January and February, Parsons made a comeback with the first victory having done well in the city tournaments six months back.
Parsons' teammates in Callum Shaw(2), Joss Craig(2) and Geoff Morley(1) were in a class of their own with the free-scoring Shaw being on target three times in the second, third and fourth chukkas after Morley had put through the ball in the first chukka.
Morley finished his double in the fourth chukka as Parsons did it once to make a good start ahead of the second competition slated for the same venue this weekend.
Handicap 7 Touchdown Forte team of Jamie Murray(5), Gordy Millar(2), Cheza Millar(0) and Louis Roumeguere(0) had their hat-trick scored by Murray in the first chukka(2) and fourth chukka in the three-day tournament.
On their way to the finals, Mascor won their first two matches by first seeing-off Axial team of Archie Voorspuy(3.5), Tiva Gross(2.5), Nick Millar(1) and Miranda Simpson(0) 4-1.5.
After starting the match with the advantage of half a fraction of a goal from their low handicap, Axial could not match the speed of their opponents who had a field day in the opening match before they smashed Cruiser 5-4 in their second match.
The handicap 7.5 Cruiser was made of George Mc Corkell (3.5), Raphael Nzomo (2.5), Kimoi Moi (2) and Mina Stiernblad (-0.5).
On their part, Touchdown Forte, defeated Cruiser 6.5-3 in their opening match and thereafter thrashed Axial 5-2 to book a date with the eventual champions (Mascor) last evening in a match that was umpired by international umpire Raphael Nzomo and George Mc Corkell.
In the Abadan Cup, which was the Division B Championships of the main tournament, Topik team of Tiva Gross(2.5), Nicola Jensen((0), Mike Mwirigi(-1.5) and Jamie Excel(-1.5) emerged the champions in the round robin matches involving three teams.