PLO Lumumba, Muluka and Ndolo celebrate Madaraka Day exercising at Camp Toyoyo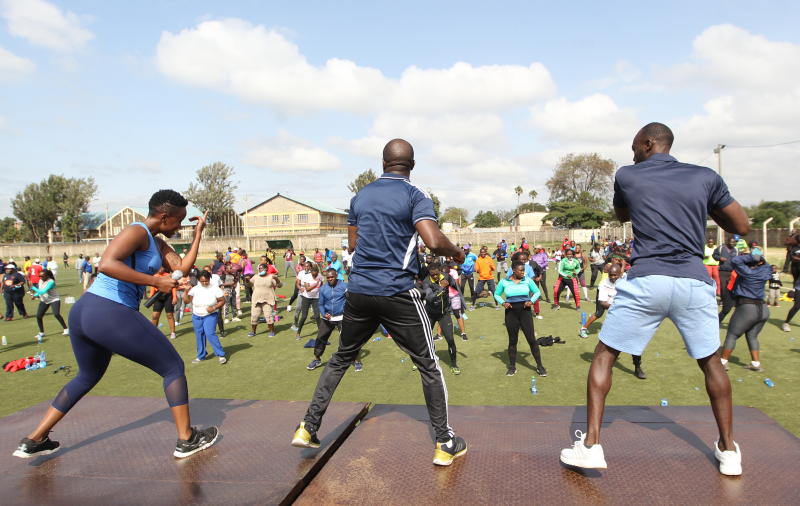 Former Kenya Anti-Corruption Commission director PLO Lumumba and political commentator Baraka Muluka were among hundreds of Eastlands residents, who thronged Camp Toyoyo Stadium Tuesday for physical exercise to celebrate Madaraka Day.
Saying it was one of the ways to ventilate the body and free the mind of stress, the leaders urged Kenyans to take to exercising especially in the face of the Covid-19 pandemic.
The three, who were joined by media personality Carol Radull under the Zoezi Mtaani, which started in 2012 seeking to encourage Kenyans to kip fit.
"The exercise is exciting the public and the turn up is very encouraging," said former Makadara MP Reuben Ndolo, who founded the initiative.
According to Ndolo, the public need time to ventilate the frustrations and challenges of life through sporting activities.
He added that youth need recreation time to ventilate school pressure during the weekend, and since Eastlands has been a hub of football, basketball, rugby and hockey players, he saw it prudent to find time to put residents together through exercise.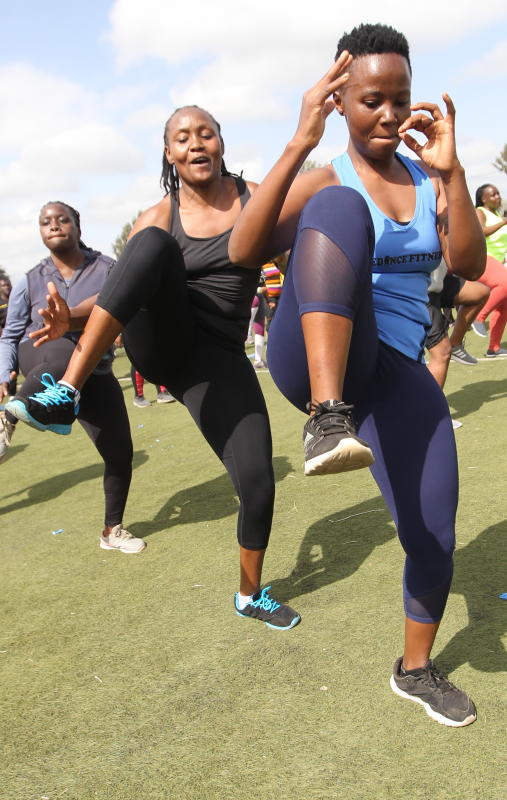 He further said that Children of all ages, women and men converge at camp Toyoyo on Saturdays and public days to keep families together through sports and body fitness and the excitement is evident through how they turn up and respond to the rehearsals.
"Kenya should adopt a culture of setting aside one sports day per year where the public can get fit. Jericho was a hub to sports. Some time back, Kenya national team Harambee stars used to have six players from this area of Jericho", he said adding that since children are out for mid-term, pioneers of Zoezi Mtaani wish to keep children busy from drugs and illicit behaviours.
"We have to discipline and maintain our bodies through sports. He noted that since is free of charge, every meeting pulled up to 500 to 1000 members of the public," he said.
Under the helm, Tusare dre, tuwe fit, the conveners say the aim is to give back to the society.
He further said, since this is an Olympic year, for our athletes to win, the country need to give its people time to do exercise considering Covid-19 halted sports activities for over 19 months.
Others present were political commentator Baraka Muluka, former Kenya Anti-Corruption Commission director PLO Lumumba and media personality Carol Radull.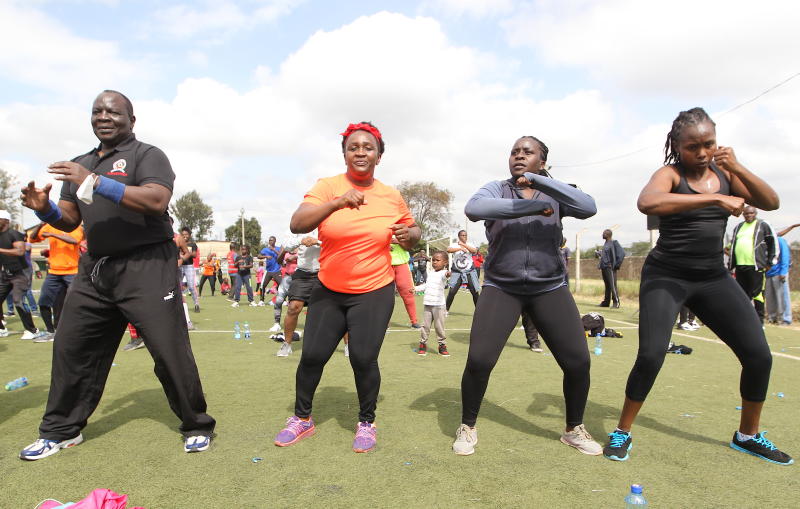 On his part, Silas Otieno says, the whole issue is self-sacrifice for the community since few sports trainers contribute to hire a public address system and facilitation. The 14 edition and the turn up is good since is the first one after Covid-19 lockdown.
He said the residents are communicated through social media on the next venue where they come in large numbers. "We bring together culture and religion and want this to transit to the next generations. Each edition we take some serious members whom we train to pass the gospel to other people," he said.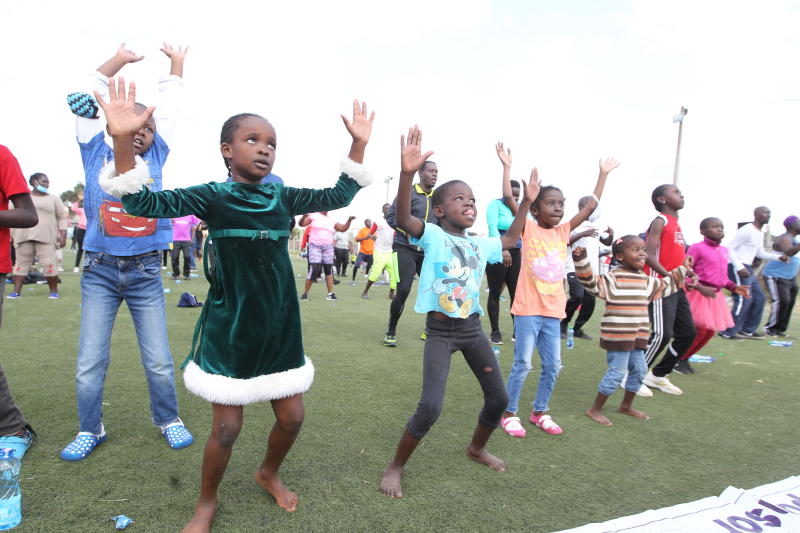 Baraka Muluka said coming to Zoezi Mtaani is part of associating with the locals since they are part of his success. "Most of us were brought up here. This is part of reconnecting ourselves with our roots. I played here in 1970s and I would have been a star if I would have taken it seriously", he said.
Others who were present were Silas Otieno, Anthony Oduor, Jeremy Atogo, Peter Wanyonyi and Fred Aim.
The group has gone to Kasarani, Mathare, Kangemi, Kibera and Kawangware in Nairobi and plans to extend to Kisumu, Eldoret, Nakuru and Mombasa.