Tokyo Olympics: Caroline Wangeci wins bronze as Africa Weightlifting Championships start in Nairobi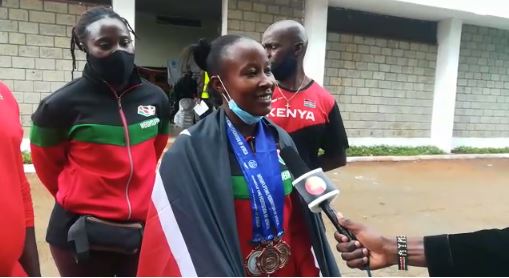 Kenya started the African Senior Weightlifting Championships cum Olympic Qualifier event in Nairobi on good footing by winning bronze in the Women's 55kg category.
Caroline Wangeci Wairimu lifted 40kgs in the Snatch.
In Clean and Jerk, the 30-year old mother of one managed 60kg lift for a total of 100 points in the contest which was won by Adijat Olarinoye of Nigeria who amassed 203 points (90 in Snatch and 113 in Clean and Jerk). Fatma Zohra of Algeria came second on 155 points.
"I was nervous. I have never competed before. This was my first time. I'm surprised to get a medal," Wangeci told The Standard Sports.
Kenya's team captain Maurice Aromo will take to the podium tomorrow (Friday) at 5pm.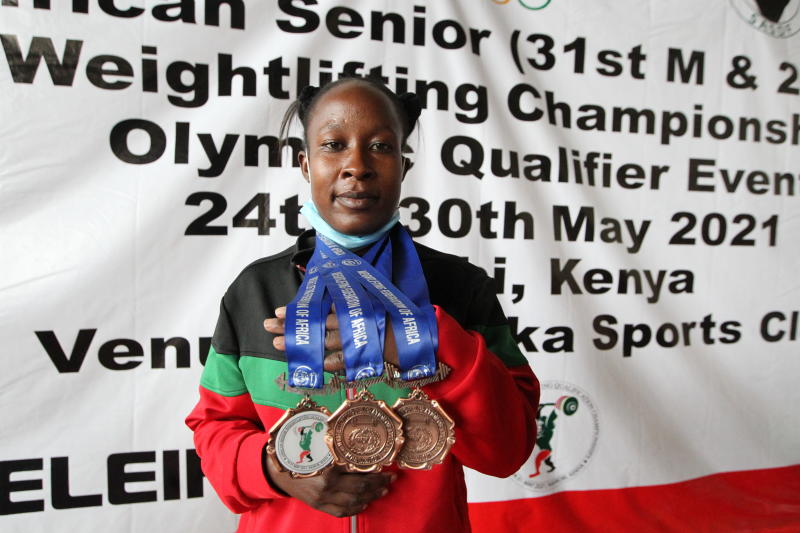 The Africa silver medallist is hopeful to make it to Tokyo this round after he failed to qualify for Rio Olympics in Brazil in 2016.
"I did not play the game as an amateur, I joined it as a senior when I was 21years old. I was dedicated to learning the sport more," he said.
"It was sheer hard work and consistency in training for seven years that helped me to win the medal during the Africa Championship held in Mauritius in 2018," Aromo said.
The medal has inspired the father of two who now had great confidence ahead of his participation.
He now believes he can be the continental champion at the ongoing qualifiers.
The 32-year old focused lifter finished fifth overall at the Africa Games in Morocco in 2019.
He is now glad that life has given him a second chance to try his luck for the Olympics.
"During Rio Olympics qualifiers, I had technique but lacked strength. This was my main undoing then," he recalls.
"I have now intensified my training program.
"I have worked on my strength and conditioning to improve on my grit before this championship."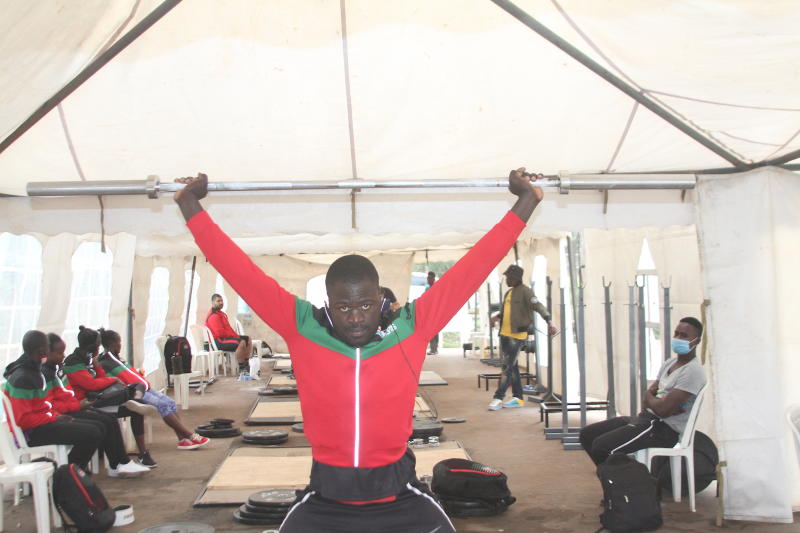 Aromo, who is a mechanic by profession, has been training for the last three months ahead of the Nairobi event.
"I have been doing my exercises at the Kitengela Gym five days in a week," he says.
He does Snatch and strength work on Monday, Clean and Jerk and strength on Tuesday.
Wednesday is for power workout while Thursday is his rest day.
He returns to the gym on Friday for some strength and conditioning training while Saturday is for mobility and flexibility workouts.
"I have done some neat exercises which should earn me gold and a slot in these qualifiers," he says.
In the next five years, Aromo dreams to be a continental champion, a feat he is also hopeful to accomplish this week if all goes well at Ruaraka.
Since he started to captain the national team in 2019 in Morocco, Aromo has learnt key lessons in life among them leadership skills.
"I feel great and honoured to be the skipper of Kenya team. I'm constantly reminded to be a responsible citizen always."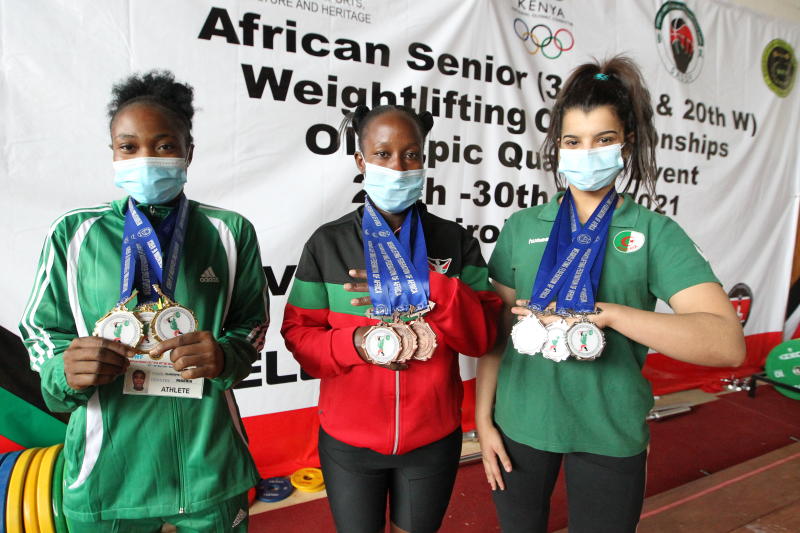 QUOTE
UTILITIES
Friday program
1.Anthony Libasia 73kg 12.00 noon
Rachael Achieng 64kg 3.00pm
Winny Chepngeno Langat 59kg 3pm