Echoes: Reliving the era of Safari Rally and the Flying Sikh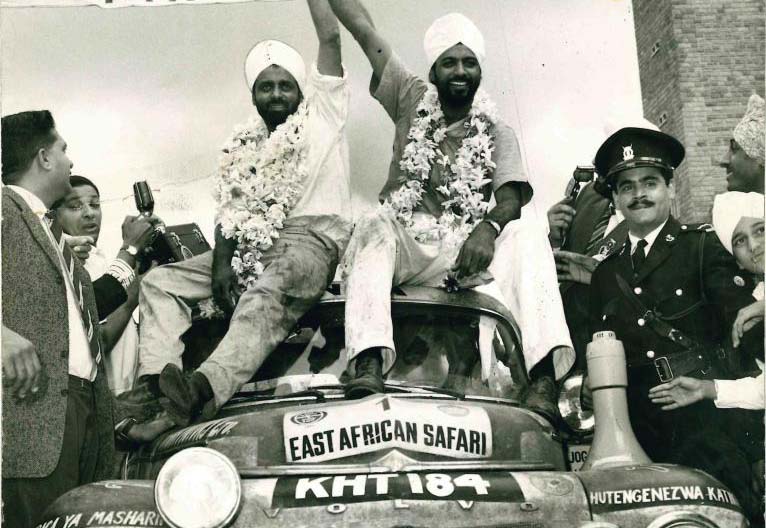 There was a time when Easter was Easter and every village boy dreamed of being a rally driver.
The never-failing rains during the Easter holiday of the 1970s and 1980s faded off leaving fans with just memories.
And when the memories come back, they open some chapters the country's history long forgotten. The memories are best rekindled by the exploits of one man who literally defined the rally and was the darling of every lad back in the days.
This man, Joginder Singh stamped his authority in rallying in 1965 when he and his brother, Jaswant Singh won the East Africa Safari Rally.
He had entered the rally as the driver while his brother was the navigator of the second-hand Volvo which had already covered 42,000 kilometres with its previous owner, Tom Trana. Trana had raced in 1963 and 1964 before he sold his car to Joginder. The two Sikh brothers grabbed the lead from the moment they were flagged off and maintained the lead throughout the race.
Joginder proved that he was really a master when he conquered the 1968 rally where only seven out of the original 74 starters finished the race.
He put Kenya on the global mark when he won the World Rally Championship back-to-back in 1974 and 1976. Joginder achieved a rare feat for out of the 22 rallies he participated in, he finished 19.
This year, rallying fans around the world are ecstatic. One of the toughest rallies, the Kenya Safari Rally is back and the world's best rally drivers are now finetuning their racing machines in anticipation of the epic battle this June.
It has been 19 long years since the Safari Rally was held as a global event but the dry spell will end in June when once again rally enthusiasts will have an opportunity to have a glimpse of the fastest drivers in the world doing their thing in Kenya's beautiful jungles.
And as the world waits in anticipation for World Rally Championship in the man who popularized Safari rally and became a household name will be in the thoughts of many fans, although he is no longer with us. Joginder died on October 22, 2013 aged 80.