Kenya Wheelchair Tennis team upbeat ahead of Olympic qualifiers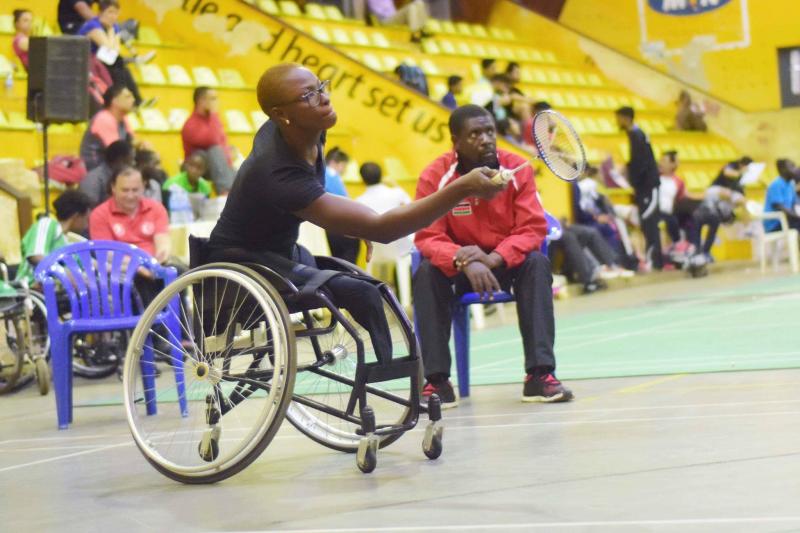 The Kenya national wheelchair tennis team is confident of qualifying for the upcoming Tokyo Olympic Games.
Kenya travelled to Portugal where they will play in the Vilamoura Open between May 5 to May 8.
Vilamoura Open is a warm up event ahead of the Olympic Qualifiers championship dubbed the BNP Paribas World Team Cup championship which kicks off from May 10 to May 13.
The Africa World Wheelchair Tennis Qualifiers have traditionally been held in Kenya every February of the year but was this year moved to Portugal due to Covid-19 pandemic.
Speaking from the team's camp in Portugal, Kenya Wheelchair Tennis Team coach Lawrence Karanja said the team is raring to go after training well for the past two weeks.
"Team is well focused and we are ready. Despite the lockdown affecting our chemistry with the ban of sports, I believe we have a very experienced squad ready to deliver positive results," said Karanja.
Kenya will be represented by Jane Ndenga as captain and Asia Mohammed in the women's category while Rajab Abdalla, Peter Mnuve, Collins Ondimo and Warioba Matano (who will join the team on Friday due to visa delay) will fly the country's flag in the men's cadre.
Team Manager Nancy Nduku said they expect stiff competition in Portugal and despite training for a short time they are looking to beat the odds and get positive results.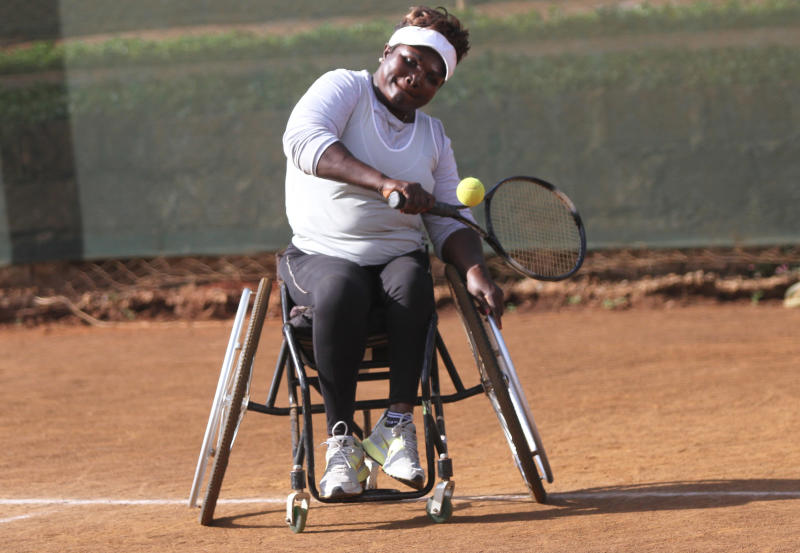 "The team is in high spirits. Kenya has hosted this event in Nairobi for the past 8 years. This will be the first time we are playing away from home in Europe."
"We have to adjust to the weather and different court surface. The team will give their best. The warm up event is to help players acclimatize to the change of venue and weather," said Nduku.
Nduku also added that the competition will be tough since player in top 50 ITF ranking are also participating but they are looking forward to benefit from interacting and competing with top players in the world.
The automatic qualifiers for the World Team Cup World Group event are Great Britain, France, Japan, Argentina, Belgium, Netherlands, Spain, USA, Korea Rep and Brazil.
Four qualifiers and two wild cards will complete the 16-team field.
In the women's category, the qualified teams are—Netherlands, Japan, Great Britain, South Africa, China PR, USA, Thailand and Colombia with four qualifiers completing the 12-team field.
Kenya Team
1. Jane Ndenga
2. Asiya Sururu
3. Collins Lumumba
4. Peter Munuve
5. Rajab Abdalla
6. Lawrence Karanja- Coach
7. Peter Rakuom - Coach
8. Nancy Nduku - Team Manager