National women's team resumes training next week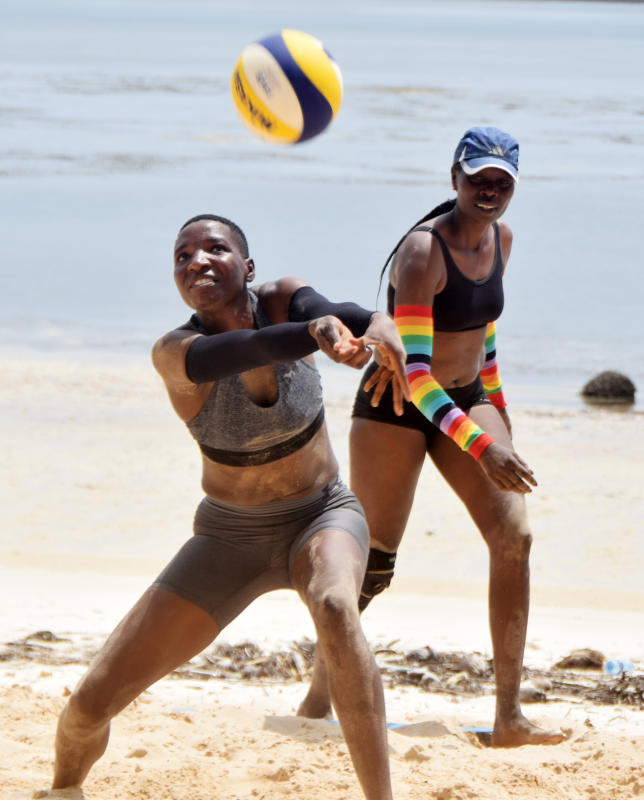 National women beach volleyball coach Sammy Mulinge said he has drafted a comprehensive training programme ahead of the Africa beach volleyball Olympic qualifiers set for June 21-27 in Morocco.
The event was suspended last year due to Covid-19 pandemic and will resume in June with phase two and three being held at the same venue.
"I have drafted a comprehensive program which we will use once we move into residential camp," said Mulinge, who guided Kenya Ports Authority's men's volleyball team to fifth spot finish at the concluded African men's Club Championships in Tunisia.
Mulinge said his beach volleyball players have been busy in Africa Women Club Championships in Sousse, Tunisia, which ends tomorrow.
"Focus is on the beach Olympic qualifiers. We shall move into residential camp immediately the ladies are back from Tunisia. We have no time to relax and we are focused to representing Africa at the Olympic Games," said Mulinge.
Kenya is grouped alongside Nigeria, Cape Verde, Zambia and the Democratic Republic of Congo (DRC) in Pool C and each team will face each other in a round-robin format.
To make it to the second round, Kenya finished second behind Rwanda with 19 points during the qualifiers held at Mbalamwezi beach in Dar es Salaam, Tanzania.
Team captain Phosca Kasisi has exuded confidence ahead of the qualifiers, saying they are ready to qualify for the Olympics Games for the first time.
"We have been training individually since sporting activities were suspended and we are ready for the annulled second round of the continental championships," said Kasisi.
Players who had featured in the first round were Kasisi, former Malkia Strikers captain Brackcides Agala, Gaudencia Makokha and Yvonne Wavinya.