Rally: Technology, new media at play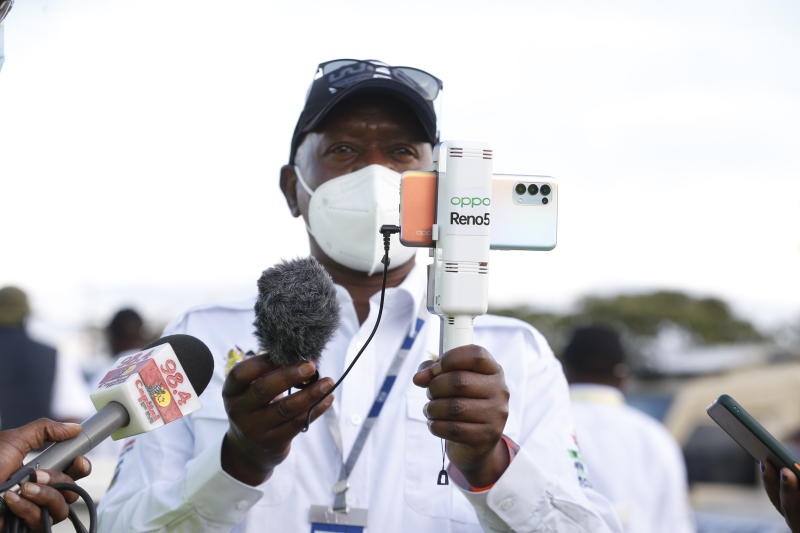 It was a test of skill and innovation in new media for journalists yesterday as the ARC Equator Rally got off to a perfect start in Naivasha yesterday.
With strict Covid-19 pro-tocols in place, journalists from various media houses had to resort to getting quick photos, audios and videos for the insatiable social media platforms a move that caught the eye of WRC Safari Rally Project CEO Phi-neas Kimathi, who lauded Kenyan media for the role they have played in the return of Safari Rally to the WRC calendar.
"Digital journalism or new media is the way to go. WIth fast internet speed the foot-age from this Rally is sent to London and downloaded with a very short delay. So for Kenyan journalists to adopt new media will surely add value to the sport," Kimathi said yesterday.
Oppo Head of Corporate Communications and Projects Muthoni Wachira told the media: "During this era, we have no choice, but to embrace technology.
"We at Oppo are trying to keep pace with the shift and that is why we are trying to partner with various sporting disciplines to ensure information is being relayed on time," she added.