Game on in Naivasha and please fasten your safety belts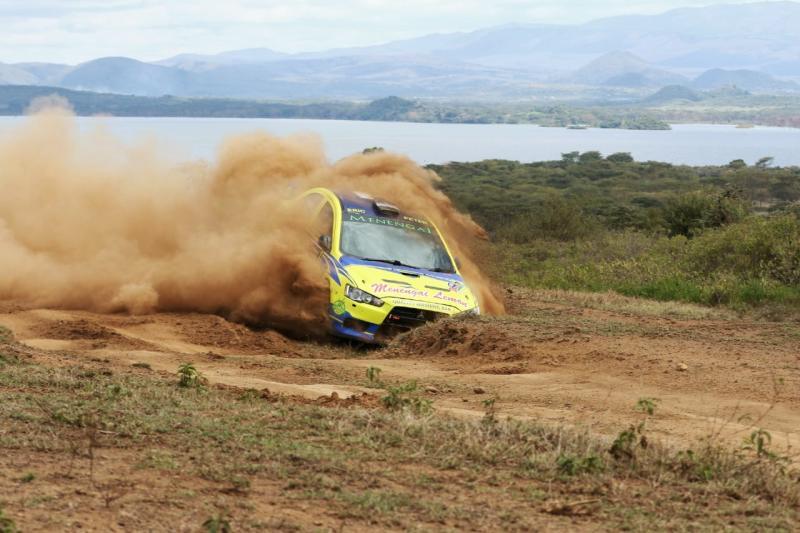 ARC Equator Rally Kenya has Safari Rally's long-standing reputation of toughness written all over it as action proper revs off on Saturday morning at KWS Training Institute in Naivasha.
The African Rally Championship (ARC) event was flagged off yesterday by Sport CS Amb. Amina Mohamed at KWS Training Institute grounds following an early morning Free Practice, Qualifying Stage and Shakedown at Loldia.
Outgoing Kenya 2WD Navigators Champion Wayne Fernandes said it will be nice to feel the WRC route and the pace in a setting that will host the World Rally teams.
"What I've noted in the past is that the route always has something new, thanks to our weather here in Kenya. We have done Soysambu at least four times in the past 3 years. It always got something different along the way, be it a new mud hole, or a tree stump at a hairpin. So yes, I'm sure between ARC and WRC there will be something additional along the way. The uniqueness and toughness of Kenyan routes also adds a little zest to the Equator Rally," Fernandes said.
KMSF Chairman and Safari Rally CEO Phineas Kimathi said: "The route for Equator Rally is both scenic and very challenging. The idea of the Safari is to live our long term reputation of being the toughest rally in the world. Equator will act as a dry run for the Safari and will give officials an opportunity to assess their preparedness well in time."
The first run today will be the 14.67km Elmenteita stage which is using tracks from Safari Rally expansive Soysambu Conservancy on the Delamere Estate.
Soysambu is a 20.33km stage while Sleeping Warrior (30.98km) is the longest run tomorrow. The stage is located in the shadow of a hill that resembles a Masai Sleeping Warrior, and crisscrosses the natural plain before a rocky finish.