Onkar Rai fastest as Equator Rally revs off in Naivasha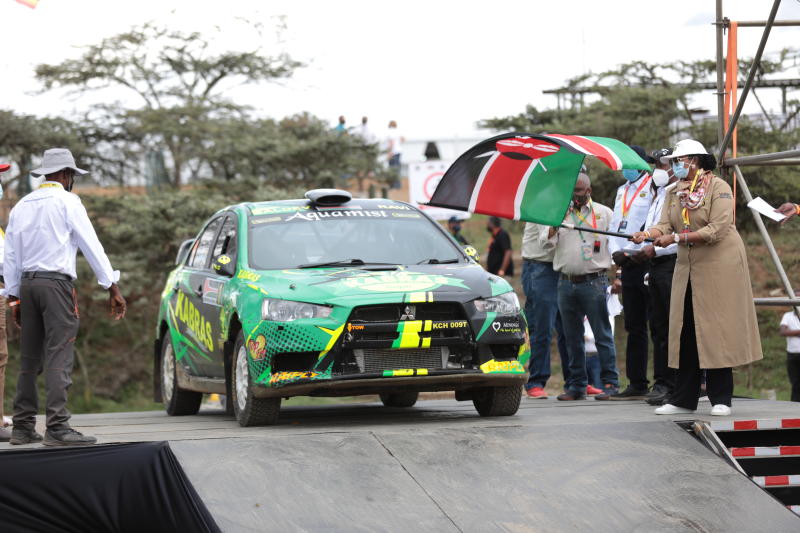 Onkar Rai and his British co-driver Drew Sturrock got off to his best possible start as the 2021 ARC Equator Rally got underway by clocking the fastest time in the pre-event qualifying stage.
Driving a VW Polo R5, the Kabras Sugar Racing speed merchant set the best time of 4m15.2s over the 5.40 km Loldia stretch.
Loldia formed the highlight of yesterday's programme, which began with the early morning free practice followed by shakedown and later the ceremonial start.
Rising star Karan Patel (4m19.6s) was second fastest in his Ford Fiesta R5 while Carl "Flash" Tundo, on his very first outing with the VW Polo R5 was third on 4m23.3s.
"The course had a bit of everything to be called a Safari, it was rough and scenic," Patel told Standard Sports.
"From tomorrow (today) we are going to attack the stages with the respect that they deserve with hopes to improve on our performance recorded today," he added.
Tundo, who swapped cars and teams just days to the event, was surprised with his performance.
"The new vehicle is amazing. I'm getting used to it despite the few days I've been with it," he said.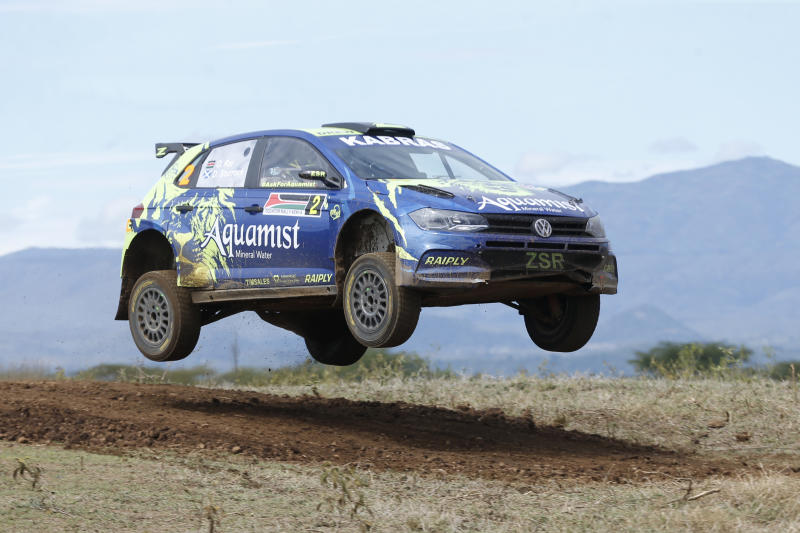 Tundo was initially set to drive a Mitsubishi Evo 10 under the Top Fry banner, but changed to a VW Polo R5 after he was approached early in the week by Minti Motorsport, a move that was okayed by his previous sponsors.
South Africa's Guy Botterill was the top-placed foreigner in fourth position.
He clocked 4m28.2s in his Toyota Etios.
Baldev Chager ruled the National Category in a time of 4m26s.7 followed by Eric Bengi (5m01.5) and Ian Duncan (5m10s.7).
Chager is the KNRC defending champion and the national series leader.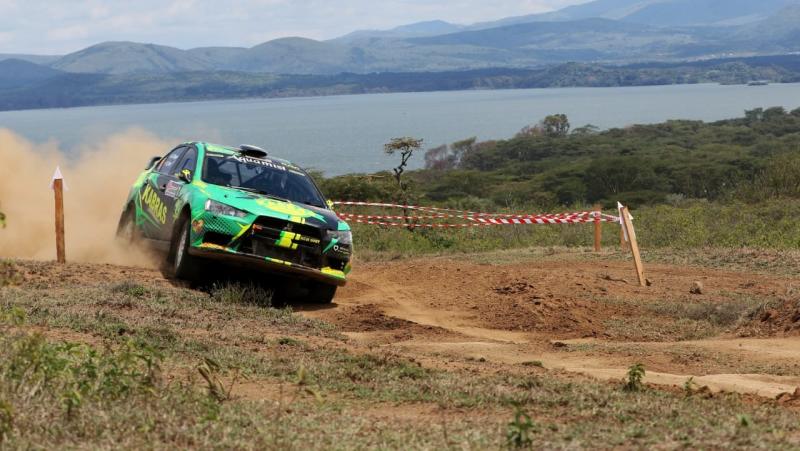 Aakif Virani of Arrow Racing Team said he felt the course was tight and rugged on his Skoda Fabia R5.
This was compounded by the fact that he used an opponent's pace notes during the contest.
"We were not pushing too much, but we plan to go a little bit aggressive in our next round.
"I believe this will suit the car better because the sections are rough and tough," Virani said.
Virani's navigator, Azhar Bhattin said he felt the stages were so quick to handle with very rough endings.
"To be specific, Sleeping Warrior stage was quick for us so it needs good control behind the wheel.
"Malewa was such a rough terrain that also needs caution while navigating," Bhattin stated.
Amaanraj Rai, who has switched his allegiance to Uganda admitted after the practice and qualifying that he was still rusty in the game.
"I'm returning to the sport after a two-and-a-half-year hiatus, I don't have so much expectation but to just complete the championship," Amaanraj said.