Preparations underway ahead of ARC Equator Rally showdown tomorrow [PHOTOS]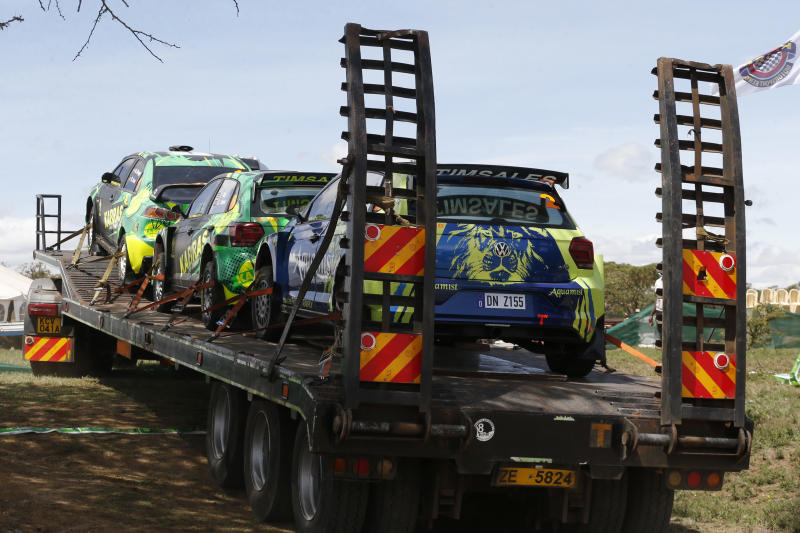 The anticipated ARC Equator Rally will take place from Friday (tomorrow) through to Sunday.
Stakeholders at the Kenya Wildlife Service Training Institute in Naivasha were all hands on deck on Thursday to ensure everything goes according to plan.
The event will be used as a rehearsal ahead of the 2021 World Rally Championship Safari Rally scheduled to take place from June 24.
The Rally is expected to throw up riveting action on the scenic Great Rift Valley floor. On the first day on Friday, drivers will do a practice run in the Ndulele Conservancy.
The race will take place on six competitive stages from the 2021 WRC Safari Rally route in place for Kenya's return to the World Rally Championship for the first time since 2002.
The speed wizards will tackle Elementaita, Sosyambu and Sleeping Warrior on Day Two before combing through the tricky Malewa Bay, Loldia and Kedong on the third day.
Legendary Carl 'Flash" Tundo will be among the stars to watch in the opening leg of the showpiece tomorrow.
Expected to give Tundo a run for his money is Kenya's champion Baldev Singh Chager.
Just like Chager, who has promised to leave no stone unturned in the highly anticipated race, rising star Karan Patel and Hussein Malik are both ready to prove their worthiness in the event.
Other contenders include the Rai siblings, Onkar, Tejveer, South African crew of Guy Botterill and Simon Vacy-Lyle among others.
The round, dubbed Equator Rally, has attracted 35 top stars from the continent and beyond.
Photos of preparation at the Kenya Wildlife Service Training Institute in Naivasha on Thursday: