Motorspot: Division One win pleasant surprise for Pandya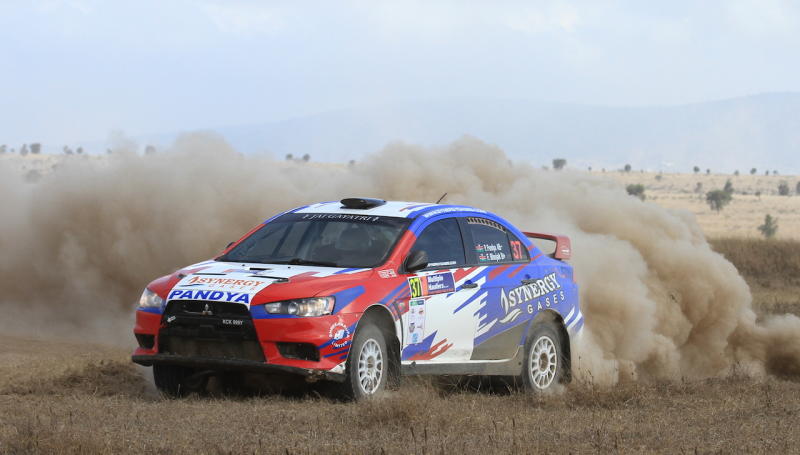 Paras Pandya, the winner of the KNRC Division One KCB Nakuru Rally, was not expecting such a dominant performance in this category.
The Mombasa-based driver has not had such a great experience for quite sometime and said;
"It's a little bit strange because we never expected to have this opportunity and be in a position of winning Division One and Group N. It was such a great feeling and I think for sure, this should motivate us do this a lot more times this season," said Pandya after receiving his trophy in Nakuru.
Last week, Pandya beat Nikhil Sachania to Division One honours in Nakuru.
Pandya, who has committed to a full season this year, finished first in Group N, first in Division One and 6th overall.
His navigator Falgun Bhojak said: "Well, that was a surprise to us as well but we shall definitely work hard to stay there, if possible. However, we had a plan for this rally after recce. So Pandya executed it well without any punctures and no major damage to the car," he said.