POLO: Creative Nuts reach Davis Cup semi-finals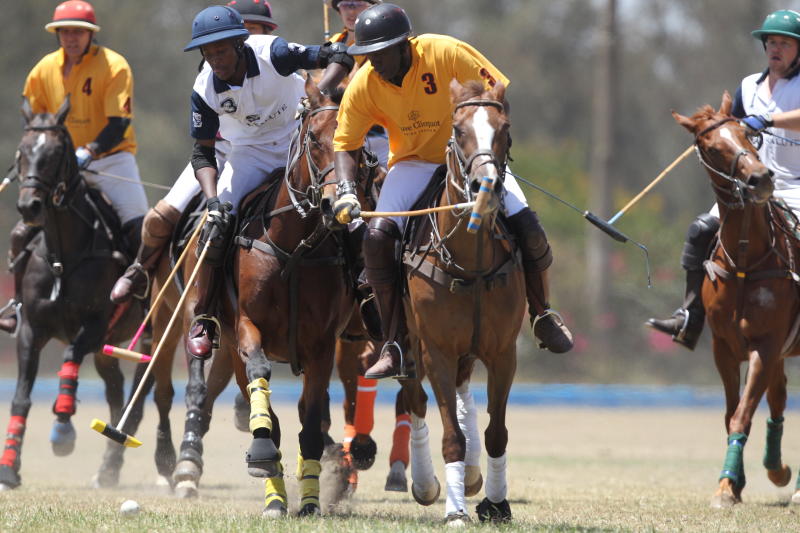 A final strike by handicap -1 Fred Kambo in the final chukka was all Creative Nuts required to pick a 6-5 victory over Rocking Vikings to romp into the semi-finals of Davis Cup yesterday at Nairobi Polo Club.
Creative Nuts will now square it off with the winner of the second semi-final match between Mc Moi and Mzees and Machines.
Kambo playing in the company of handicap 2.5 Mbu Ngugi, Phylippa Gulden (0) and Silke Hampson (-1) ensured Nuts took a 4-1 lead by the end of the second chukka before Rocking Viking led by handicap 2.5 Raphael Nzomo made a comeback in the final two chukkas.
Ngugi and Gulden each scored a double in the first two chukkas before handicap 2.5 Raphael (Nzomo) replied for the losers in the first chukka.
Raphael was on the mark again in the second chukka to make it 2-4.
Raphael emerged the man of the match when he reduced the deficits for his team and was on the verge of securing a victory for Rocking Vikings when he scored a hatt-rick to swing the match in their favour in the last two chukkas.
However, that was not enough as Gulden and Kambo spoiled the party for Vikings with some last minute strikes. Earlier, there was a curtain raiser one chukka match between kids of different age categories.