Kenyan tennis sensation Angela Okutoyi eager to achieve her dream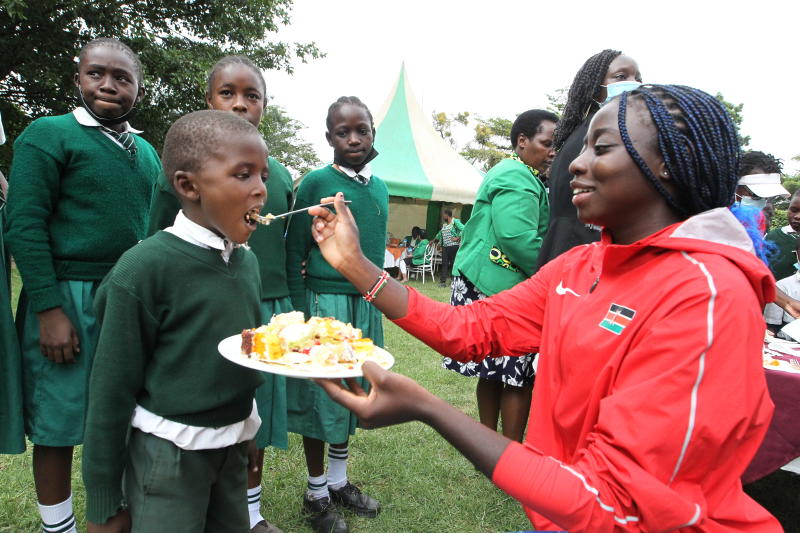 It was all joy during 2018 Kenya Open champion Angela Okutoyi's homecoming ceremony at Nairobi Club yesterday following her stellar performance at the Australian Open Juniors, in Melbourne.
Okutoyi wrote history when she became the first Kenyan girl to reach the third round at a Grand Slam tournament last week after winning two matches.
Coming from a humble family, Okutoyi never knew that she will one day make Kenyans proud. But her performance has not only put Kenya on the global map, but also inspire many upcoming tennis players across the globe.
"I was raised in an orphanage home, where I could not afford a meal. In Kenya, most people who play tennis are not well-off," said Okutoyi.
"Their families, like mine, don't have much and I just want to encourage them and say that the situation doesn't mean they cannot reach here, and it doesn't define them."
But Okutoyi, who currently sits No. 53 in the latest Junior Tennis World rankings, says nothing will stop her from achieving her dream.
"This was a springboard for me," she said.
"I went to the tournament just to enjoy, I made it to the third round. What if I had planned to win?
The biggest lesson from Australia is that it doesn't matter where you come from, you have to believe. Belief is what I had throughout my matches. We are all good tennis players. Experience is pretty good and I enjoyed every single moment. I learned that people out there are strong fighters and that is what I took."