Okutoyi wins round two of the Girls Singles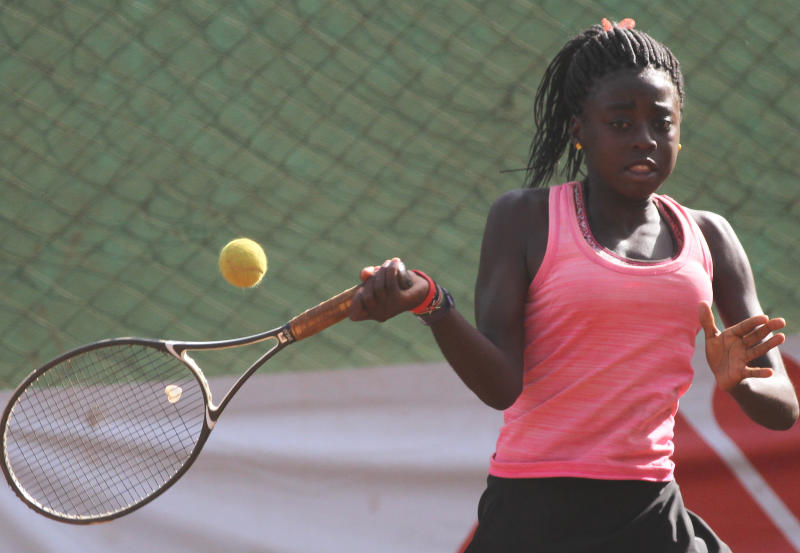 Kenyan tennis sensation Angella Okutoyi on Tuesday won her second-round Girls Singles at the Australian Open Junior Championship by beating Australia's Zara Larke 7-6?, 5-7, 6-1.
The U18 champion got the job done in 2 hours and 18minutes.
In an encounter that could have gone either way going by the first two sets, Okutoyi showed commendable grit as she converted her chances and held onto serve in the third set to seal the victory that secured a third-round date against Serbia's Lola Radivojevi?.
Buoyed by her maiden win in round one on Sunday, Okutoyi was at it right from the word go as she piled pressure in the first game where she created two break points but failed to take any as the Australian luckily held on.
In the next game, however, Larke would show Okutoyi how to take her chances as she converted the only break point she got to take an early 0-2 lead in the first set.
Recording her first point on the board after the fourth game helped Okutoyi settle some early nerves and immediately she managed to get her break back as she levelled the scores at 3-3.
Okutoyi had an early chance to wrap up the first set on her serve but she lost it as Larke forced the game into a tiebreaker which Okutoyi convincingly won as she broke thrice to take the first set 7-6(0)
Early in the second set, Okutoyi found herself in a spot of bother right from the start as Larke broke her twice to take an early 0-3 lead.
Despite getting both breaks back and levelling the scores at 5-5, Okutoyi lost her serve which consequently allowed Larke to force the game into a deciding third set after the Aussie won the second 5-7.
In the third set, Angella lost her opening serve again but this time she immediately broke back after which there was no looking back for her as she broke twice in wrapping the 6-1 win that secured the match.
Next up, for Angella Okutoyi in the third round which is round of 16 she will face Serbia's Lola Radivojevic.?