Djokovic boards plane bound for Dubai after court upholds visa cancellation
TENNIS By Reuters | January 16th 2022 | 1 min read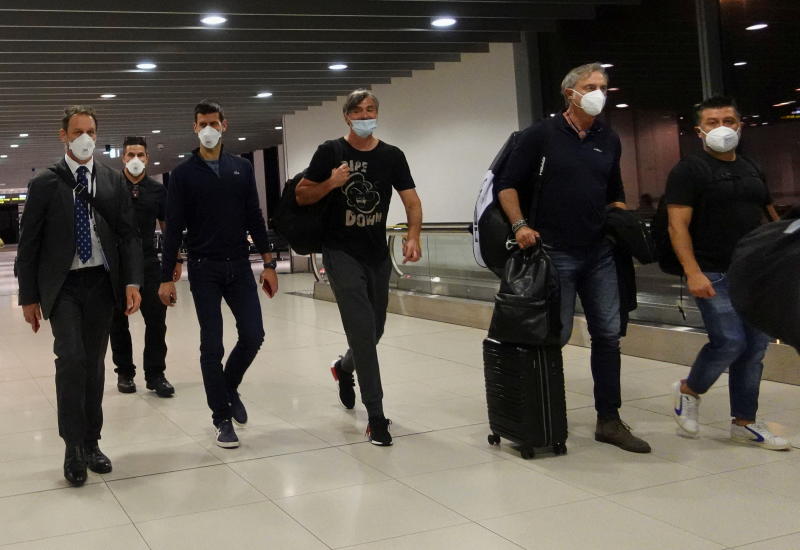 Tennis star Novak Djokovic boarded a plane bound for Dubai on Sunday evening, a Reuters journalist said, after the Australian Federal Court upheld the government's cancellation of his visa in a drama over his decision not to be vaccinated against coronavirus.
The player was seen boarding an Emirates flight from Melbourne just hours after the court ruling.
Djokovic's family says politics and "other interests" dominated his case
Tennis star Novak Djokovic's family said on Sunday they were "very dissapointed" with Australian authorities's decision to revoke his visa and deport him from the country.
"We are very disappointed with the decision of the Federal Court and the fact that Novak has to leave Australia," the family said in a statement.
"Despite the scandalous behavior towards Novak, we believed that the sport would win," it said.
It also said the court ruling was related with "politics and all (other) interests."