Angela Okutoyi crowned 2021 Africa Junior Champion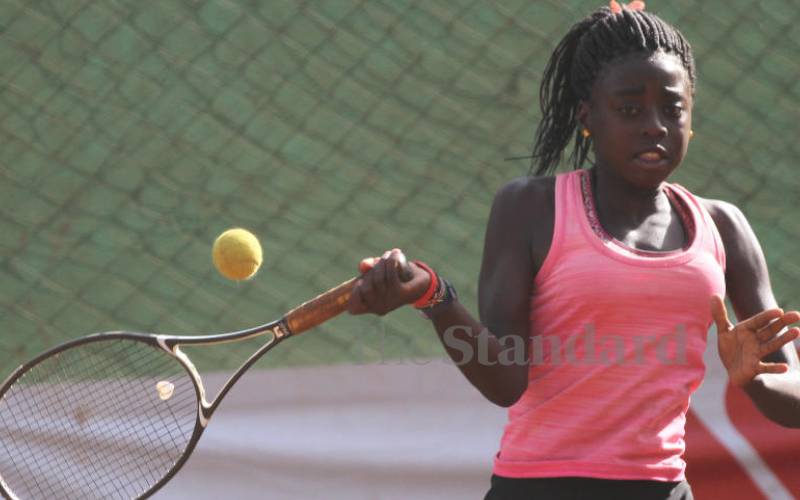 Kenya's Angela Okutoyi is the 2021 Africa Junior Under-18 champion
Okutoyi who is ranked 142nd on the International Tennis Federation (ITF) Junior Rankings and seeded second in Africa swept aside top seed Aya El Aouni (126) of Morroco 6-3, 6-3 to be crowned champion in the finals played in Sousse, Tunisia on Friday.
Okutoyi, reached her first final in 12 tournaments by defeating unseeded 15-year-old Moroccan Malak El Allami (482) 6-3, 6-2 on the outdoor hard courts of El Kantaoui.
after sweeping aside Malak El Allami in straight sets in the semi-finals
On the other hand, the 16-year-old Moroccan came from behind to thrash fourth-seeded Feryel Ben Hassen (176) from Tunisia 5-7, 6-2, 6-2.
The win saw Okutoyi avenge her loss to the West African who defeated her earlier this year. Okutoyi and Aouni met in the second round of JB2 Pretoria in South Africa in February last year with the Kenyan losing 6-2, 4-6, 4-6.
Okutoyi, 17, last won an ITF tournament during the J4 Nairobi II in January this year on her way to her career-high ranking of 127.
She rose 59 places in January after winning two J4 Nairobi tournaments at the Nairobi Club.
Okutoyi has competed in J5 Sfax and J3 Megrine in Tunisia in April, two J3 Cairo tournaments and one J2 Cairo in Egypt in August, J2 Cairo in September and J3 Stellenbosch, J2 Stellenbosch and JA Cape Town in South Africa in October as well as J2 Sousse.
The current championship, which is closed for African players only, is also JB2 Sousse. Aouni won the J5 Sfax and the two J3 Cairo events.