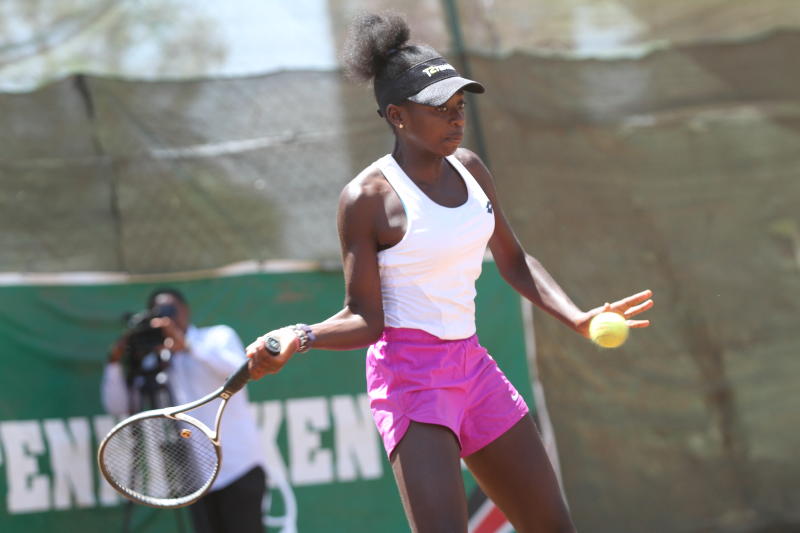 Kenya seed one Angela Okutoyi is the 2020 Seniors Challenge Series 1 champion.
The 16-year-old star edged out the U14 Kenya Open champion Cynthia Cheruto 6-0/6-2 in the finals played on Tuesday at Nairobi Club to bag her first win of this year.
The Tennis Kenya 2020 calendar had been delayed due to the effects of coronavirus pandemic but after allowed to return to action by the Ministry of Sports under strict Covid-19 protocols, the season seems to be picking up slowly.
Speaking after the win, Okutoyi said it was good to be back playing tennis once again after a long time out.
"It feels good to be back on the court after not playing competitively for more than six months. It was hard having to train alone sometimes but am glad we are out here again trying to reclaim the time lost," Okutoyi said.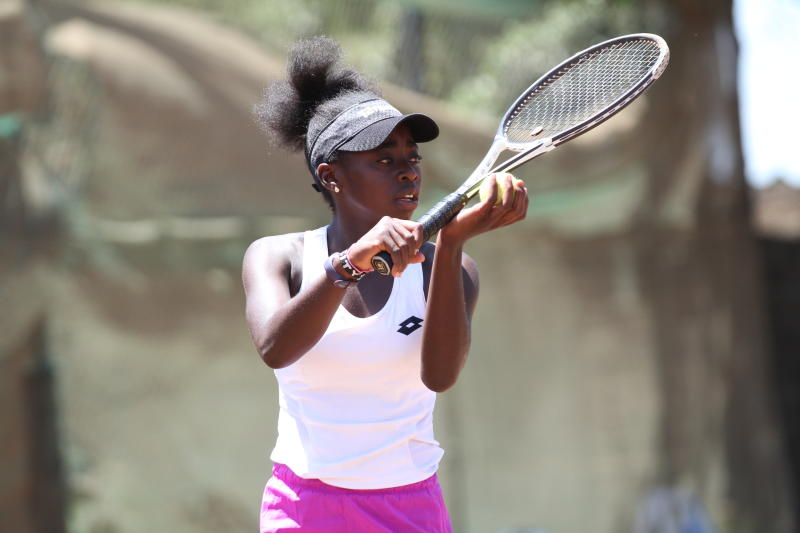 Okutoyi got a bye to glide into the quarterfinals of the two-day event while Cheruto beat Michelle Njunge 6-0/6-2.
In the semi-finals, Okutoyi beat Shakilla Varese 6-2/6-0 in another dominating fashion while Cheruto squeezed through after a shocking 6-1/6-1 win over Rosemary Asumwa.
In the meantime, the Tennis Kenya Junior Challenge Series 1 has kicked off today (Wednesday) at Nairobi Club where youngsters in Edward Mwakio, Victor Mwangi, Alex Slavila, Ruhan Bhandari among others will be fighting out for the top spot.