Young Owegi targets ITF World Tennis Tour victory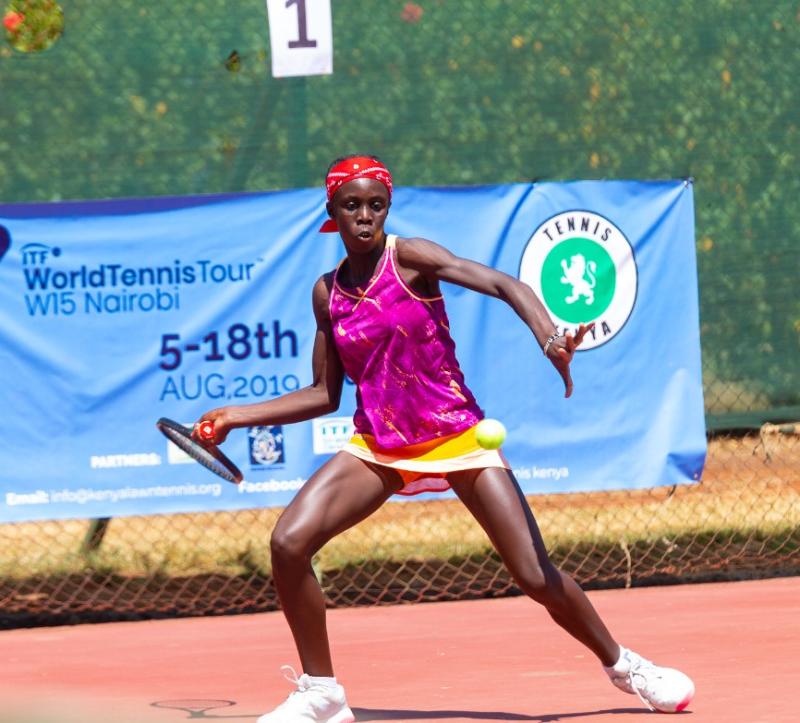 Kenya will host women's International Tennis Federation (ITF) World Tennis Tour in October.
Alicia Owegi, the Kenya seed three, defies every description of a dedicated and determined tennis player.
Her swift swings and steadiness set her apart with other tennis players.
Owegi's bravery has seen her triumph in tension-packed courts.
Her court exploits have – and still are – well supplemented by her slender figure. And pride swells in her heart as she recounts her journey to fame.
"I long to become a professional tennis player," said Owegi. "And I am just going to work hard every day."
The 16-year-old girl is one of the top players in the country, ranked third nationally.
With a superb serve and good groundstrokes, Owegi is destined for greater achievements.
Take a quick survey and help us improve our website
Take a survey
She won the ITF/CAT East African Junior championship singles and doubles in 2016 and reached the semifinals at the 2018 Kenya Open – a feat she is keen to surpass this year.
She is now focused on winning the International Tennis Federation (ITF) Women's World Tennis Tour.
"My target is to win the ITF World Tour. I believe I have what it takes. I need to improve and rectify the mistakes I made last year," she said.
Despite the coronavirus pandemic, Owegi says she sticks to a special training programme to keep her fitness in preparation for the October games.
"I wake up in the morning and do some workouts before proceeding to school for online classes then embark on stretches and jogging," she added.
Kenya is set to host the women's International Tennis Federation (ITF) World Tennis Tour in October this year.
The Tour, which will be held in Kenya for the second time, will attract 20 teams.
Last year, 56 players battled it out for the Sh1.5 million top prize where Owegi was forced to start at the qualifying rounds as Angela Okutoyi, Faith Nyabera and Judith Nkatha were handed byes.
Owegi was introduced to tennis in school at the age of 10.
She made her debut in 2012 during the Gymkhana Open under 12 Championships where she lost all matches and finished last. But she never gave up.
In 2016, she won gold at the ITF East Africa junior championship in both singles and doubles.
She represented Kenya at the All African Games in Rabat, Morocco, last year where they finished fourth before finishing runners up at the East Africa Zonal Championship last year and this year.