Tennis: Okutoyi and Niyonkuru win ITF title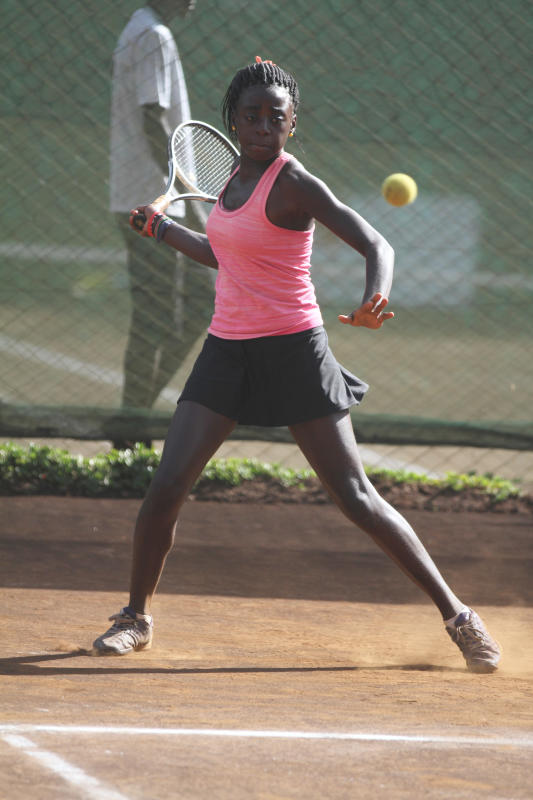 After failing to excel in the girls singles contest of the ongoing International Tennis Federation (ITF) Under-18 Junior Circuit, Angela Okutoyi redeemed herself with the doubles title.
Partnering with Burundi's Aisha Niyonkuru, the duo beat Anna Lorie Lemongo Toumbou of Cameroon and Salma Loudili of Morocco in straights sets yesterday at Nairobi Club.
The two girls who train together at the ITF Centre made light work of their opponents taking the first set 6-3 before completing the job with a 6-2 score in the second set.
Okutoyi and Niyonkuru were both unlucky in the singles challenge bowing out of the title contest.
Okutoyi alongside other Kenyan girls will now try their luck in next week's Seventh Nairobi International Junior Championships which is also a junior ranking tournament.
Kenya's top ranked player in the boys category Albert Njogu will also be looking to improve on his performance. [Elizabeth Mburugu]