Schools: Ondieki sets eyes on regional title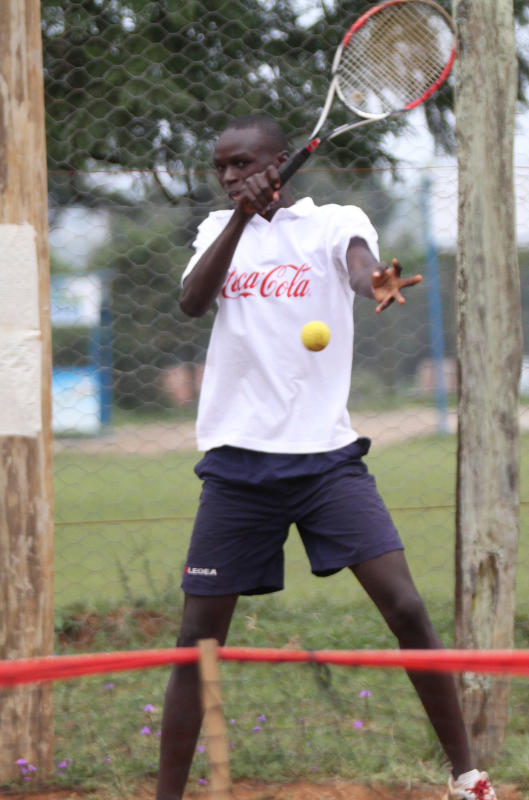 After winning the secondary schools national boys' tennis title, Maxwell Ondieki will now focus on the East Africa title.
The Kisii High School student will be on a mission to ensure that Kenya retains the title won last year by Petty Andanda.
Ondieki defeated Nairobi Region representative Samuel Njoki of Shadrack Kimalel 5-4 (2), 2-4 and 10-6 to be crowned champion.
Ondieki, who will lead Kenya's onslaught at next month's Federation of East Africa Secondary Schools Sports Association (FEASSSA) games, said together with his teammates, they will not allow their East African compatriots to snatch the title.
"I want to excel at the East Africa games and ensure we retain the title. Teamwork will be key to our success because my teammates are equally good and I believe we will defeat our opponents from Burundi, Rwanda and Uganda," Ondieki said.
Kennedy Ngolia from Coast Region's Ngomeni School, who finished third as well as Lesley Emmitundo, qualified for the regional games.
Others are Dickson Vundi, Ricky Omondi, Charles Muriithi, Rothway Frank, Arnold Otoli, Ibrahim Mwangi, Noble Mungu and Timothy Ng'wono.
National girls' champion Roselinda Asumwa will lead the squad to Rwanda.
Asumwa, also of Ngomeni, beat Loreto Convent Valley Road's Fatiya Sharif 4-2, 4-1 to be crowned champion.
Asumwa said her aim is to play well and win the title.
"I expect a stiff competition from Rwanda and Uganda, but I'm ready for them," she said. [Elizabeth Mburugu]