Wimbledon warns players over injury withdrawals
TENNIS By AFP | May 2nd 2018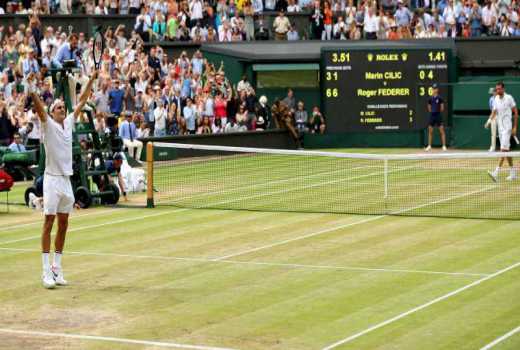 Wimbledon officials have warned players that they face losing prize money if they withdraw after competing with an existing injury, and are not perceived to have given maximum effort.
The All England Club will introduce the "50:50" rule at this year's Wimbledon in an attempt to prevent injury withdrawals in the opening round of the men's and women's singles events.
"In the wake of first-round withdrawals we pledged to act on it, and we have done so," Wimbledon chief executive Richard Lewis said yesterday.
Several players were widely criticised last year when they played in first-round matches at Wimbledon, despite being clearly unfit, in order to claim the prize money for losing at that stage.
There were a total of seven mid-match withdrawals in the 2017 tournament.
With an increased purse of £39,000 (Sh5.3 million) on offer to first-round losers this year, tournament chiefs are keen to clamp down on the issue.
Players will now be able to claim 50 per cent of their first-round prize money if they withdraw on site by the Thursday before the start of the main draw. An injured player's replacement would take the other 50 per cent of the prize money.