Kenya's Hellen Wawira finishes fifth in women's 41 kg para powerlifting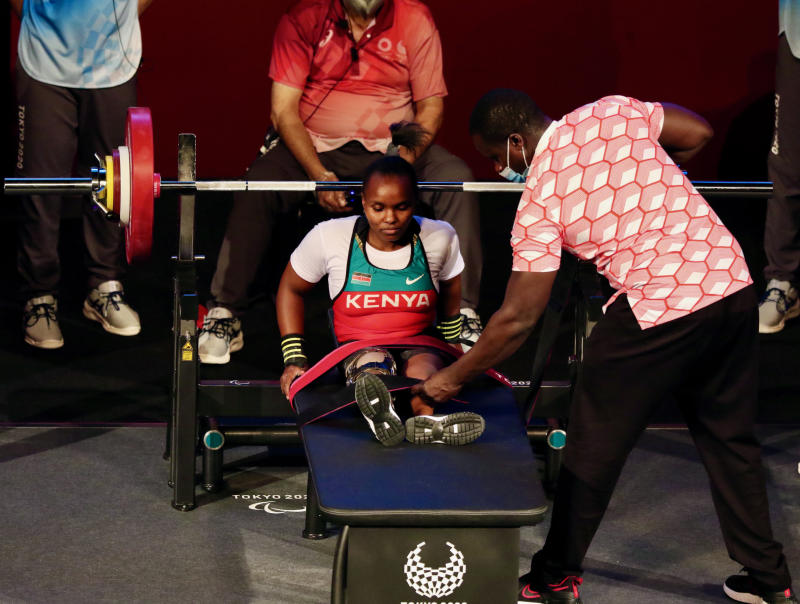 For Paralympic powerlifter Hellen Wawira, the only way is up after flawlessly lifting 93kg at the 2020 Tokyo Paralympic Games.
The 29-year-old Paralympic debutant drew applause inside the Tokyo International Forum with clean lifting in her first and second attempts of 90Kg and 93kg but drew the red light in the 95kg attempt to settle for fifth place.
China's Lingling Guo was peerless as she lifted 108kg on a second attempt to win gold.
Indonesia's Widiasih Ni Nengah lifted 98kg for silver while Sarahy Clara Monasterio Fuentes of Venezuela (97kg) settled for bronze.
Wawira's clean lifting is one that would encourage the Kenyan coaches as she cleared 93ks with ease – a vast improvement from the qualifiers.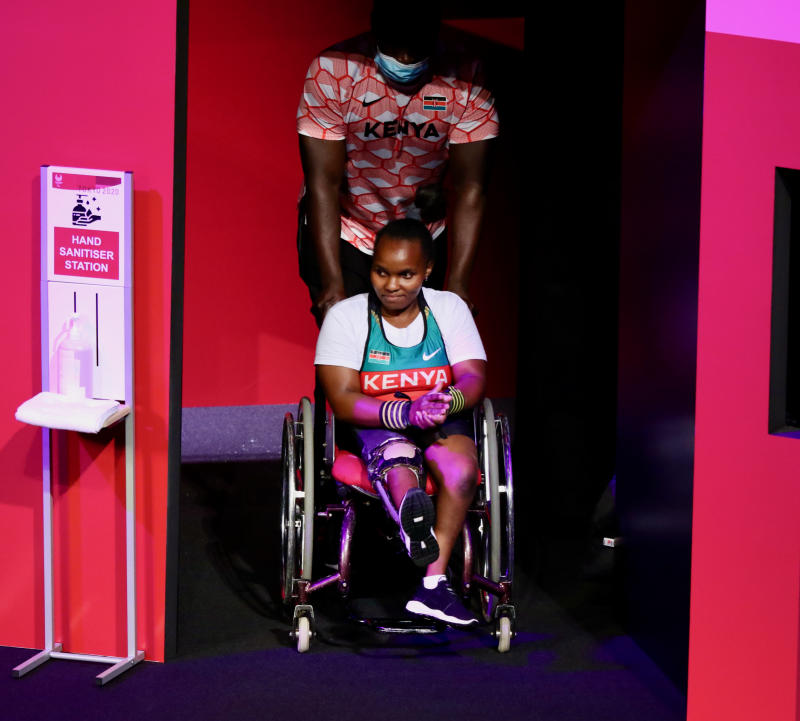 "To hear 'good lift' from judges in powerlifting is no mean achievement especially when others register 'No lift' even with lighter weights," Wawira said of the performance on her first outing at the Paralympic Games.
Wawira, who weighed 40.37kg before the competition restricted to those who weigh 41kg and below, was asked to start the first attempt at 90kg.
This, she said, was gauge how her body would react having eaten poorly on the two days preceding the competition. Her target was 100kg, but after clean lifts at 90kg and 93Kg, adding two more kilos proved a tough nut to crack.
"Today's performance has proved to me again that with consistent training, results will come," Wawira said after the game that saw a number of her rivals register 'no lifts'.
"The judges lookout for technique especially around the chest. You really have to push and open up your hands to push up the load.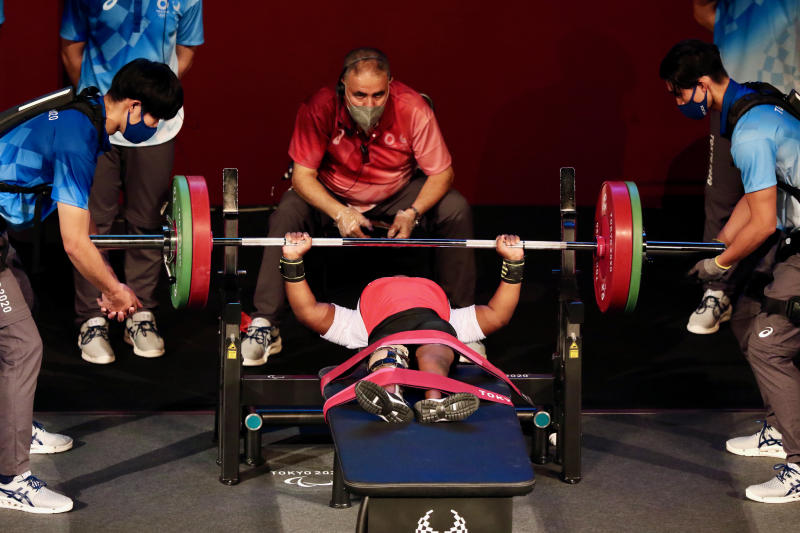 "The government facilitated my camping to train for the technique since July 19 and for sure there is a tremendous improvement. I used to place the bar on the wrong place on my chest. Coach David (Waore) insisted that I place the bar across the chest where the name Kenya appears on the jersey. The trick has worked as I try to get that balance," Wawira said.
RESULTS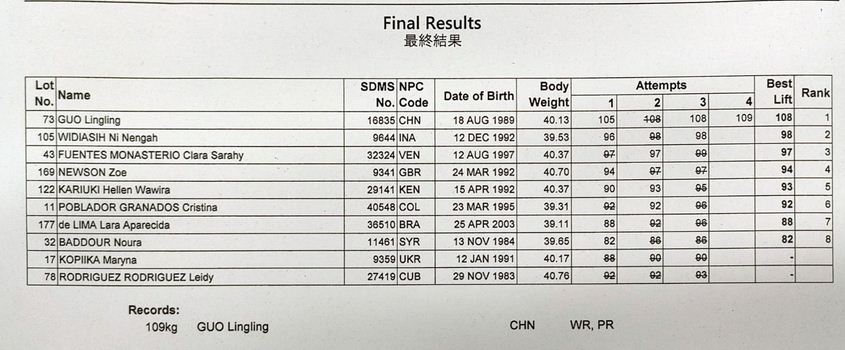 Team Kenya Powerlifting manager Joseph Ochieng noted Wawira's improved technique saying she was on the right track for greater performances.
"Her performance is very encouraging because even at the 95kg attempt there was a split second delay otherwise she was going to clear it," Ochieng said.
"She is on course for a performance. All we need is that continued support for her to train in a conducive environment with proper facilities," he said.
Final classification: Women's -41kgs Powerlifting
1. Lingling Guo (China) Best lift: 108kgs (gold)
2. Ni Nengah Widiasih (Indonesia) 98kg (silver)
3. Clara Sarahy Fuentes Monasterio (Ven) 97kgs (bronze)
-----------------------------------------------------------
4. Zoe Newson (Great Britain) 94kgs
5. Hellen Wawira Kariuki (Kenya) 93kgs
6. Cristina Poblador Granados (Colombia) 92kgs
7. Lara Aparecida de Lima (Brazil) 88kgs
8. Moura Baddour (Syria) 82kg
9. Maryna Kopiika (Ukraine) (no lift, three attempts)
10. Leidy Rodriguez Rodriguez (Cuba) (no lift, three attempts)