Beach volleyball team set to pitch camp in Mombasa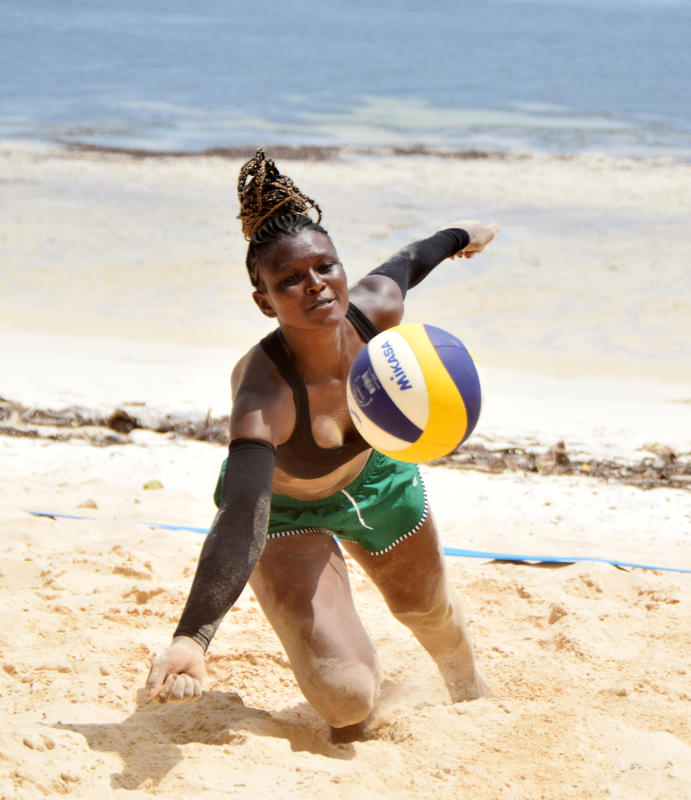 With only three weeks to go before the start of Africa Beach Volleyball Olympic qualifiers set for June 21-27 in Morocco, Kenya Volleyball Federation (KVF) has announced the resumption of the national women beach volleyball team training.
Federation President Waithaka Kioni said the team that will be based in Mombasa will move into a residential camp next week.
"We expect the team to start training next week and it will be based in Mombasa," said Kioni.
Head coach Sammy Mulinge said their training is behind schedule as other participating countries have been preparing since January.
"The main problem is that we shall start the training behind schedule. We hop the girls will pick up fast and adjust their form ready for the challenge ahead," said Mulinge.
The qualifiers were suspended last year due to the Covid-19 outbreak and rescheduled for June with both phase two and three running at the same venue.
Kenya is grouped alongside Nigeria, Cape Verde, Zambia and the Democratic Republic of Congo (DRC) in pool C of the competition to be played in a round-robin format. To make it to the second round, Kenya finished second behind Rwanda with 19 points during the qualifiers held at Mbalamwezi beach in Dar es Salaam, Tanzania.
However, Mulinge said there is light at the end of the tunnel as all the players featured for their respective clubs at the Africa Women Club Championships in Sousse, Tunisia, that concluded last month.
Team captain Phosca Kasisi is optimistic the team has chances of qualifying for the Tokyo Olympics.