Kenya ready for WRC Safari Rally, Phineas Kimathi says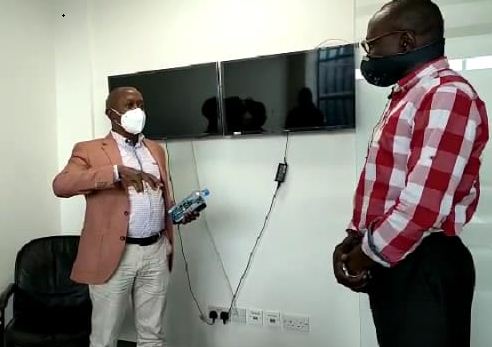 WRC Safari Rally Kenya Chief Executive Officer and Kenya Motor Sports Federation (KMSF) Chairman Phineas Kimathi on Friday morning paid a courtesy call to Standard Group PLC, where he met with Editor-in-Chief Ochieng Rapuro.
The courtesy call comes two weeks after the ARC Equator Rally concluded in Naivasha. The event acted as a dress rehearsal for the WRC Safari Rally Kenya that will be staged on the same route from June 24-27.
Kimathi visited the Standard Group offices to brief the country on their preparedness.
The Group Editor-in-Chief Ochieng Rapuro said Standard Group was committed to supporting Safari Rally in the country through offering media coverage on all its media platforms
He said WRC Safari Rally Kenya appreciates the media for coverage offered by Standard Group PLC.
He assured KMSF Chairman of the company's willingness to collaborate in areas of coverage that will help further grow the sport in the country.
"WRC Safari Rally has involved Standard Media group and other corporate partners in their WRC Safari Rally development. WRC is a very much TV driven event and a boost to Kenya," he said.
On his part, Phineas Kimathi thanked the Group for supporting the WRC Safari Rally in areas of coverage and advertisement.
"FIA is satisfied with the preparedness so far. In two weeks time, equipment by various rally teams will land at the port of Mombasa," he said.
"Kenyans will have the opportunity to watch the world's top drivers. We are working closely with the Ministry of Health and also Sports to see how fans can be facilitated to watch the event given the Covid-19 situation."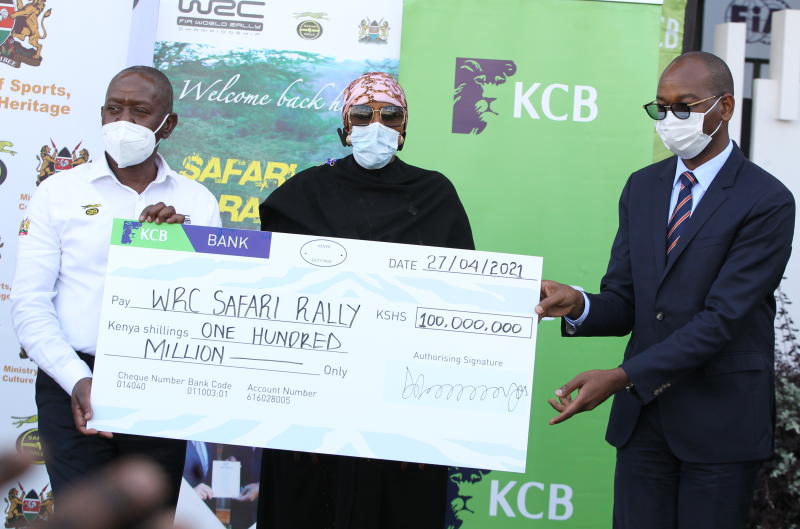 He also said that the WRC Safari Rally events present a great opportunity to market the country as a viable tourist destination.
"Televised live WRC Safari Rally events give the world a scenic look of what the country has to offer and also present a great opportunity to market the country as a viable tourist destination," he said.
According to Sports Cabinet Secretary Amina Mohamed after the ARC Equator Rally concluded in Naivasha, preps for the WRC was being given all the support it deserves by the state.
Part of this was the Government coming on board to sponsor the ARC Equator Rally.
"The Government of Kenya, will work hard to ensure the Safari Rally's return to the WRC calendar after a 19-year hiatus is as smooth as possible. "We want to make Kenya the rally country in the continent and the entire globe," CS Amina said.
The CS promised there will never be another threat for the country to lose the WRC status again after it took years to bring back the global championship.