Strict health and safety protocols to be observed at this year's Mombasa Open international Tong Il Moo Do tournament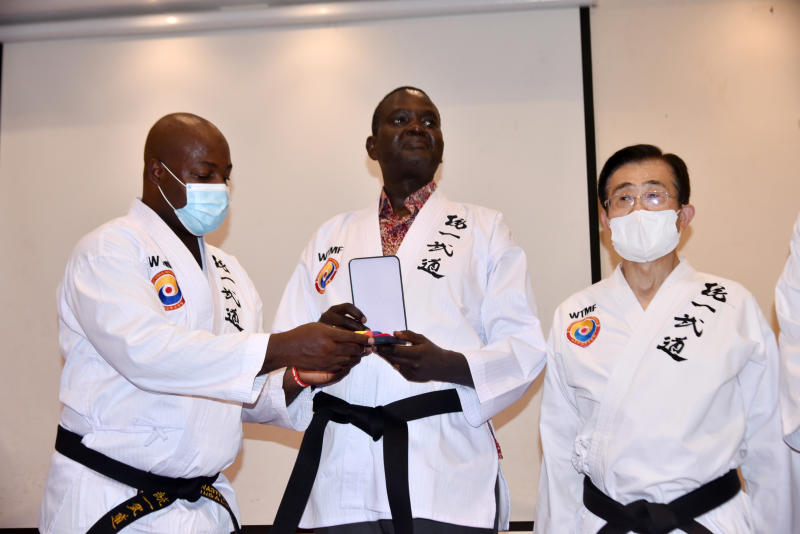 Kenya Tong Il Moo Do Federation is leaving no stone unturned in ensuring health and safety measures are adhered to the core by all people involved in the organization and participation of the Mombasa Open international tournament that starts in Mombasa next week.
Federation President Clarence Mwakio said together with the ministry of sports under Amina Mohammed and Principal Secretary Joe Oguda they will ensure all the health covid-19 protocols are followed.
"All people associated with the tournament need to adhere to the health guidelines in order to ensure the smooth running and function of the tournament is met," said Mwakio.
He said all foreign teams will have to be quarantined in their hotels and undergo covid-19 tests before they could be allowed to participate in the tournament set to run from December 11 to 22 with various activities.
The actual dates for the action is December 18 and 19 at the Aga Khan Academy, Mombasa.
However, the official said those vaccinated for covid-19 and provide they satisfy the protocols might not be subjected to the tests.
Mwakio said all the arrangements are running as planned where all health and safety protocols have been communicated to the people involved in the tournament.
He said the protocols include keeping training sessions ahead of the tournament short, all the participants must put on clean face masks when not in action and avoid contacts that are unnecessary.
"We shall also disinfect the surfaces of the venue of the tournament, sanitise equipment to be used among others. Testing of temperatures and social distancing shall be observed," said the President.
"We don't want to put anyone in any kind of risk as covid-19 is concerned and that is why we shall be strict on the protocols set by the ministry of health," said Mwakio adding that the federation has received full backing from the ministry of sports.
Kenya's team coach Ibrahim Mchumba said the team starts its residential camp in Kilifi from Wednesday.
"We named a team of 50 players that include 36 men and 14 women who will represent the country in the tournament. The team will also be defending the overall title," said Mchumba.
Team Captain Elvis Malibe said they are well prepared for the task ahead, saying world champions Philippines and Iran pose a major threat to his team.