Kenya's kumite team finishes ninth at World Championships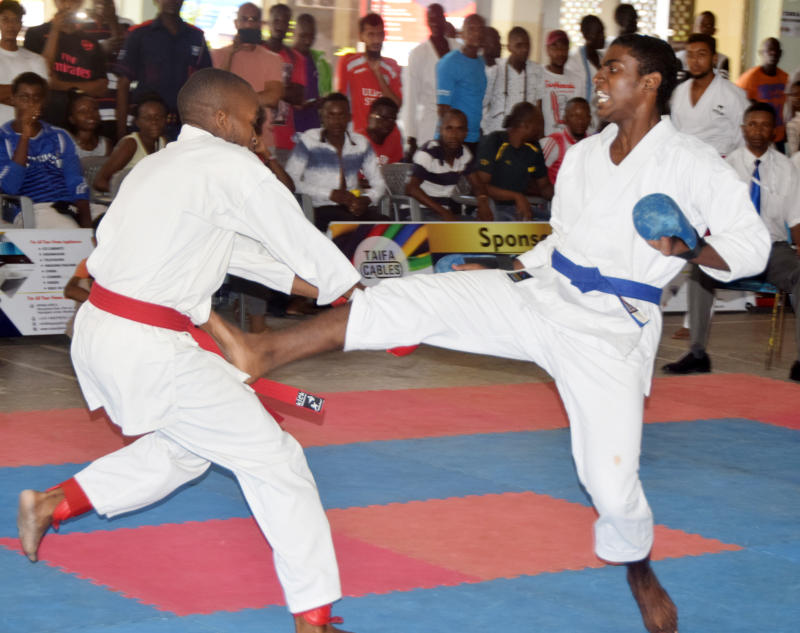 The national female kumite karate team finished ninth as the curtains came down on the 25th Seniors World Karate Championships in Dubai this week.
Kenya finished ninth out of 105 countries that took part in the week-long global tournament that also saw the national female team finish runners up in Africa.
The male's kumite team finished fifth in the continent out of the ten African countries and 46th in the world with Kenya Karate Federation President Enos Muguku commending the performance of the teams.
"We came back with our heads held high after the exemplary performance displayed by our teams and valuable lessons learnt from some of the best karatekas around the globe," Muguku said.
The championships, an apex of the global karate attracted 982 karatekas from 105 countries among them 2020 Tokyo Olympics, World and continental champions.
"We were privileged to trade kicks, blows and throws the best way we knew and by God's grace achieved commensurate honours," Muguku said.
In the individual categories, the performance of John Thuo (male under 60kg category), Joyce Juma (female under 68kg) and assistant captain Rose Wanjiku (female under 55kg) was encouraging.
Thuo finished 27th out 69 participants globally in the male Under 60kg category and second in Africa out of five continental participants.